"detox" involves the short period of time after discontinuing use of a substance, in which the person experiences an acute withdrawal syndrome.
A person can "detox" from many different substances, but in this article we will focus on detox from opioid medications and/or drugs such as heroin or fentanyl.
The "detox" from opioids usually lasts from anywhere from one to five days. After this time, the person may still have strong cravings to use opioids, but the physical symptoms of withdrawal (tremors, anxiety, nausea, vomiting, diarrhea, etc.) tend to subside or at least improved dramatically after this time,
There are several medications to aid people through the acute withdrawal (detox) period, including Suboxone. Using Suboxone for detox from opioids involves utilizing the medication's buprenorphine component to alleviate withdrawal symptoms and cravings.
In this way, Suboxone can safely facilitate detoxification from opioid misuse. Statistics and research have demonstrated the effectiveness of Suboxone for opioid use disorder (OUD) in reducing mortality rates, improving treatment retention, reducing illicit drug use, enhancing social functioning and facilitating cost-effective treatment.[1]
Following detox, people in recovery may continue with Suboxone as part of a maintenance treatment plan, which helps to manage cravings, prevent relapse and provide stability in recovery. Many people remain on Suboxone for years or even indefinitely.
In addition to medication management, counseling and support services play important roles in addressing the psychological and emotional aspects of OUD, helping people to rebuild their lives and maintain long-term recovery.
Using Suboxone to Detox From Opioids
Suboxone is a medication commonly used to facilitate detoxification from opioid misuse and provide long-term maintenance for people living with an opioid use disorder. Suboxone can treat/minimize the unpleasant side effects of acute withdrawal, allowing people to detox and begin recovery. [2]
Buprenorphine is a partial opioid agonist, so it occupies the opioid receptors in the brain. It activates these receptors to a lesser degree compared to full agonists like heroin or oxycodone. This prevents withdrawal symptoms and cravings, enabling patients to focus on other aspects of their recovery, like therapy and building a new life without opioid misuse.
While it is an option to simply use suboxone for only a couple of days during the acute detox period, most people who successfully maintain recovery use it for much longer – months or even years. Maintenance treatment aims to support continued abstinence from opioid misuse by managing cravings and reducing the risk of relapse not just during acute detox, but long term.
Long-term maintenance with Suboxone is typically combined with comprehensive addiction treatment that includes counseling, therapy and support services. This holistic approach addresses the physical, psychological and social aspects of OUD.[3]
The Emergence of MAT for Opioid Use Disorder
The introduction of Medication for Addiction Treatment (MAT) drugs such as Suboxone has had a significant impact on the treatment options available to people living with opioid use disorder.[4]
Scientific studies and statistics have demonstrated the efficacy of MAT, including Suboxone, in helping people with OUD achieve recovery. Here are some of the benefits of MAT:
What to Expect After Detox With Suboxone
After undergoing detox with Suboxone, people may experience a variety of outcomes and experiences as they progress on their recovery path. These may include the following:
Relief from withdrawal symptoms and stabilization: Suboxone helps people to stabilize after detox from opioids. This includes reducing physical symptoms, such as nausea, muscle aches, and insomnia.
Ongoing medication management: After detox, Suboxone can be continued as a part of a maintenance treatment plan. This involves regular medical appointments to monitor progress, adjust medication dosage if necessary and ensure the effectiveness of the treatment. These meetings may take place via telehealth appointments or in person, depending on the individual's needs.

It is important to adhere to the prescribed medication regimen and maintain open communication with healthcare providers to address any concerns or side effects.
Prevention of cravings and relapse: MAT plays a critical role in managing cravings and minimizing the risk of relapse.[10] Suboxone helps people to stay away from opioid misuse because it occupies opioid receptors in the brain and body and blocks the euphoric effects of other opioids. Use of MAT has been consistently shown to lower the risk of relapse.
Counseling and support services: MAT involves the use of therapy and counseling in addition to medication. When you work with a telehealth provider like Bicycle Health, you can engage in therapy from the comfort and privacy of your home. Many studies have shown that telehealth services for addiction treatment improves access to care and retention rates while providing similar benefits to in-person care.[11,12]

In therapy, you can make significant gains in your addiction recovery, identifying issues that contributed to your initial opioid misuse and learning how to manage them better going forward.
Rebuilding a healthy and productive life: With the help of MAT, you'll have the opportunity to rebuild and start over in a healthier and more productive manner. Your recovery journey may involve setting goals, pursuing educational or vocational opportunities, rebuilding relationships and engaging in activities that promote overall wellness. Continued engagement in treatment, therapy and support services will increase the likelihood of sustained recovery.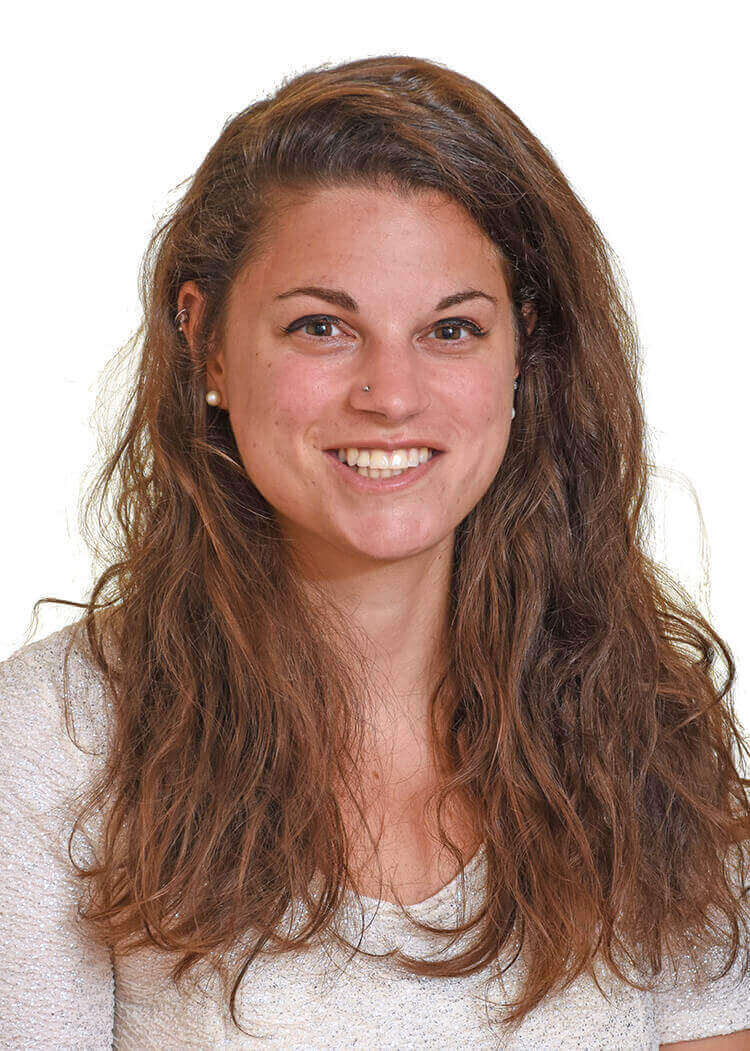 Medically Reviewed By

Elena Hill, MD, MPH

Elena Hill, MD; MPH received her MD and Masters of Public Health degrees at Tufts Medical School and completed her family medicine residency at Boston Medical Center. She is currently an attending physician at Bronxcare Health Systems in the Bronx, NY where ... Read More
Imagine what's possible on the other side of opioid use disorder.
Our science-backed approach boasts 95% of patients reporting no withdrawal symptoms at 7 days. We can help you achieve easier days and a happier future.