Medications like Suboxone are important in treating opioid use disorder (OUD). Suboxone is one of three FDA-approved medications for OUD and can be lifesaving.
While Suboxone is easier to obtain than in the past, it may still be difficult to receive same day or emergency Suboxone.
Currently, you must get a prescription from a licensed provider, which can take time and make recovery difficult, particularly if you are acutely withdrawing from opioids.
Some experts argue that small supplies of buprenorphine should be available without a prescription for emergency use to prevent patients from opioid misuse while they seek more long-term help.[1] But the laws haven't caught up with this opinion. You still need a prescription to obtain same day Suboxone.
Approximately 90% of Bicycle Health patients are able to fill their Suboxone prescription the same day they meet with one of our providers.
There are four main options if you need Suboxone immediately:
Go to an emergency room
Walk into an urgent care clinic
Call your primary care physician
Work with an online Suboxone clinic like Bicycle Health
If you're interested in starting your recovery journey, learn more about getting started with Bicycle Health here.
Is It Possible to Get Same Day Emergency Suboxone?
Technically, yes, it is possible to get emergency Suboxone, although the process isn't always straightforward or simple. And the experience may vary depending on where you live, your relationship with your doctor, the willingness of urgent care clinics and emergency rooms to administer Suboxone, and more.
Here are your four main options for how to get emergency Suboxone:
1. Go to the Emergency Room to Get Suboxone Immediately
As of 2020, physicians in emergency departments are able to dispense a three-day supply of buprenorphine (or Suboxone) from the ER, which patients can take home with them. [3]
Physicians in emergency departments are able to dispense a 3-day supply of buprenorphine or Suboxone from the ER, which patients can take home with them.
The previous rule allowed ER doctors to begin buprenorphine treatment but patients had to return to the emergency department every day for those three days to receive their dose. This was a major barrier to opioid use disorder care, as it isn't always easy for people to repeatedly return to the ER.
However, now that ER doctors can dispense a three-day supply for patients to take home, treatment access has improved and patients are able to experience symptom relief at home while they arrange for long-term MAT or addiction treatment. [3]
Emergency rooms aren't made to help you manage a chronic condition like opioid use disorder. While a doctor might use Suboxone to help you get through the pain of opioid withdrawal, you'll need a different type of program to help you truly recover.
However, if you are desperate and have run out early or lost your prescription, the ED can be a good place to start: not only can they get you a temporary supply of Suboxone, but they are often equipped to get you a referral to a detox facility or to a primary care or addiction specialist who can continue to prescribe Suboxone for you more long term.
2. Get Emergency Suboxone at an Urgent Care Clinic
The United States has more than 9,000 urgent care centers.[4] People with conditions that aren't quite serious enough for the emergency room but too difficult to handle at home can get the help they need in facilities like this.
Doctors in urgent care centers face the same guidelines and limitations emergency room doctors do in terms of prescribing Suboxone. They may be able to provide a temporary supply, but not an ongoing prescription.
Just as you can't treat a chronic condition in an emergency room, you shouldn't use an urgent care clinic to help with OUD long-term. However, starting with urgent care might be a good first step, as they may be able to get you a short-term supply of Suboxone and connect you with resources to set you up with MAT and a care team.
3. Call Your Primary Care Physician to Get Same Day Suboxone
Probably the best and most common way to get Suboxone is to get it from your primary care office, although this might not be the fastest option if you are going through withdrawal and need Suboxone or buprenorphine immediately.
Before 2023, doctors needed special licenses to treat patients with Suboxone. As part of that license, they needed to apply for a waiver from the Drug Enforcement Administration (DEA).
Now, federal laws allow primary care doctors who can prescribe Schedule III medications to prescribe Suboxone as well.
Now, federal laws allow primary care doctors who can prescribe Schedule III medications to prescribe Suboxone as well.
This means that many more doctors are able to legally prescribe Suboxone to patients in need, greatly expanding treatment access.
While many primary care doctors now feel comfortable prescribing Suboxone, some may still not feel comfortable and may instead refer you to an addiction specialist or psychiatrist. Ask your primary care doctor if they prescribe Suboxone and, if they do not, ask if they can refer you to a doctor that does.
Patients wait an average of 26 days to see their primary care doctors.[5] If you need emergency Suboxone, you must tell the office staff that you can't wait for an appointment to open up. They may be able to get you a more urgent appointment or your doctor may be willing to call in a prescription without seeing you—especially if you have a good rapport and trusting therapeutic relationship.
4. Get Emergency Suboxone Online with Bicycle Health
Telemedicine has revolutionized almost every part of health care, including online Suboxone therapy and Suboxone prescriptions. Bicycle Health can connect you with licensed, qualified professionals who can manage your OUD recovery, including your Suboxone prescription.
‍Getting started with Bicycle Health is easy. Follow these steps:
Call us: Tell us about your health, your symptoms, and your OUD. We'll help you decide if our program is a good fit for you.
Meet with our providers: Connect with a qualified practitioner via our safe and secure telemedicine process. You'll get a care plan made just for you and your addiction.
Pick up your Suboxone: Our providers send your prescription to a pharmacy near your home. You can pick it up the same day.
Approximately 90% of Bicycle Health patients are able to fill their Suboxone prescription the same day they meet with one of our providers.
Don't struggle to get the help you need. Contact us today and get started on the path to a healthier life.
Suboxone Regulations & How They Impact Emergency Access
Suboxone is a prescription medication for addiction treatment (MAT), and it appears on the U.S. Drug Enforcement Administration's Schedule III list.[2] Schedule III drugs have a valid medical purpose but do have the potential for misuse and dependence, though the risk is much lower than Schedule I or Schedule II drugs.[2]
Before 2006, doctors were required to complete detailed training programs and maintain a special license to prescribe buprenorphine products like Suboxone.
Since then, the rules have relaxed in order to help expand access to this medication for more individuals with OUD.
What if I Run Out of My Prescription and Need Same Day Suboxone Treatment?
If you take your prescription exactly as prescribed by your doctor then you theoretically shouldn't run out of your supply early. This is because your doctor writes a Suboxone prescription for the exact amount of doses you'll need each month. Never take higher or more frequent doses than directed. And if you take an extra dose in order to manage your OUD, talk to your doctor immediately—you may need a higher Suboxone dose to keep your symptoms in check.
However, accidents can happen, and it's always possible to lose your meds, have them stolen, or forget to pack them for a trip. In this case, it's important that you call your doctor immediately to report the issue. They may be able to call an emergency Suboxone script in to the pharmacy; however, this isn't guaranteed.
What Can I Take As a Suboxone Substitute?
If you run out of or lose your Suboxone, you may be tempted to find another medication to replace it so that you don't experience opioid withdrawal symptoms.
Unfortunately, there are no over-the-counter (OTC) substitutes for Suboxone. If you are experiencing withdrawal symptoms and unable to get same day Suboxone, you can try to manage them at home by taking OTC pain relievers, such as Advil, fever-reducers like Tylenol and OTC gastrointestinal meds like Immodium and Pepto Bismol to manage nausea, vomiting, and diarrhea.
Resources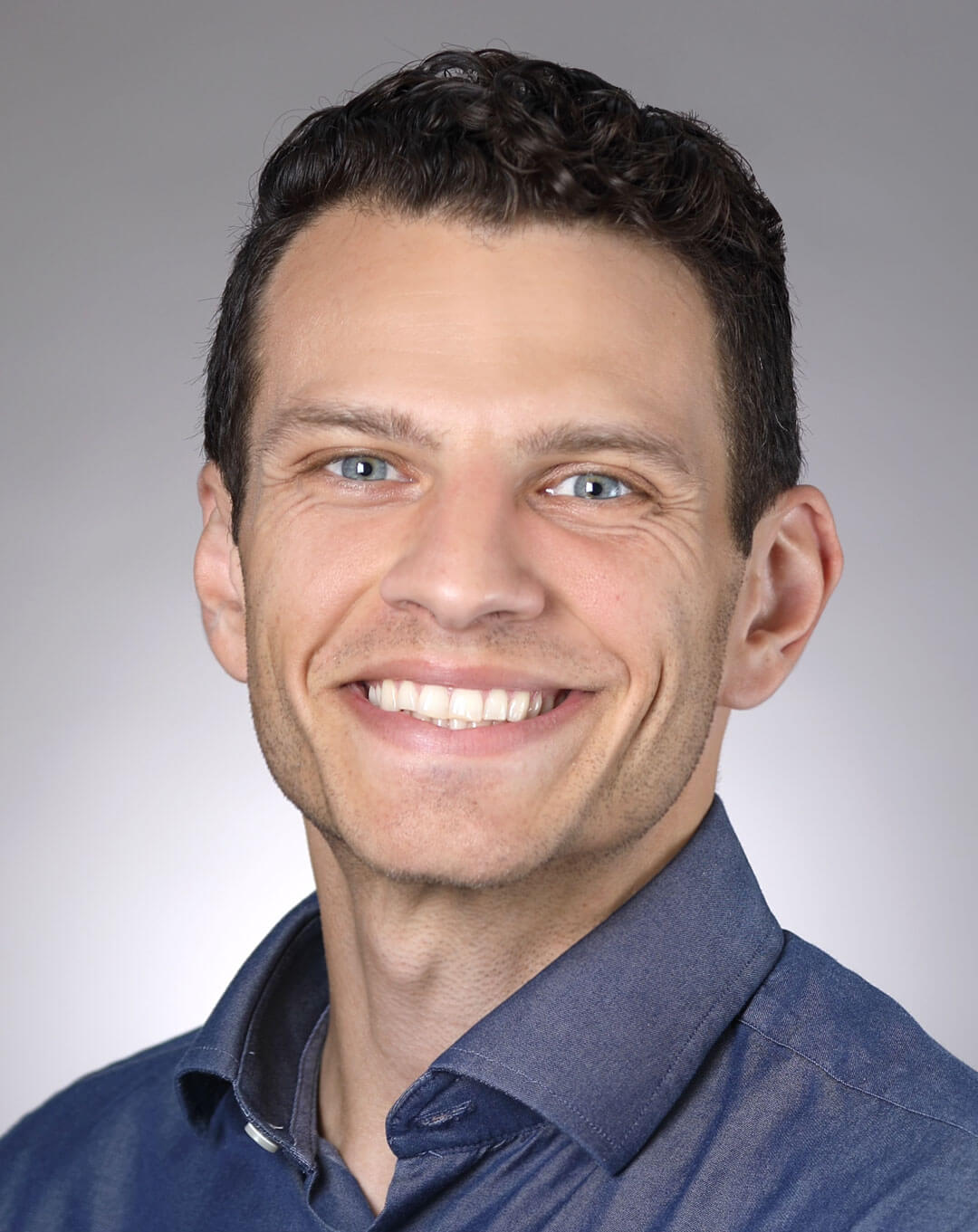 Reviewed By

Peter Manza, PhD

Peter Manza, PhD received his BA in Psychology and Biology from the University of Rochester and his PhD in Integrative Neuroscience at Stony Brook University. He is currently working as a research scientist in Washington, DC. His research focuses on the role ... Read More
Imagine what's possible on the other side of opioid use disorder.
Our science-backed approach boasts 95% of patients reporting no withdrawal symptoms at 7 days. We can help you achieve easier days and a happier future.