Treatment for opioid use disorder (OUD) often involves the use of medications to manage drug cravings and opioid withdrawal symptoms.
Opioid addiction impacts close to 3 million people in the United States.[1] Opioid drugs are habit-forming and repeated use can lead to drug dependence and use disorders.
MAT (Medications for Addiction Treatment), refers to the use of medications along with behavioral therapies and counseling to treat opioid addiction.[2] There are three main medications used in MAT:
Naltrexone (Brand name "Vivitrol")
buprenorphine-naloxone (Brand Name "Suboxone" or buprenorphine alone ("Subutex")
Methadone
Benefits of MAT
MAT are evidence-based treatments for OUD. Medications for OUD have been extremely well studied and have strong evidence for helping the brain to regain balance and heal during recovery.[4]
Both methadone and buprenorphine are classified as "essential medicines" by the World Health Organization (WHO).[5]
MAT has been shown to have the following benefits:
Reduce the risk for fatal opioid overdose
Lower the risk for contracting and transmitting infectious diseases, such as hepatitis C and HIV/AIDS
Reduce criminal activity
Increase treatment retention and social functioning
Better outcomes for babies born to mothers with opioid use disorder
Decreased opioid use
Better ability to gain and maintain employment
Opioid overdose deaths are a national epidemic. For the one year period ending in April 2021, there were more than 75,000 people in the United States who died from an opioid overdose.[6] MAT decreases opioid use and risk of fatal overdose.
Using MAT to treat OUD has been shown to cut the rate of emergency department (ED) visits for opioid misuse and possible overdose by more than in half.[7]
Methadone
Methadone is a long-acting opioid medication taken once daily for the treatment of opioid use disorder.[13] Methadone is prescribed and received through a specialized clinic called a methadone clinic, which requires that patients visit the clinic on a daily basis to receive their dose. Once a patient is stable, they may be given "take home doses" so that they only have to physically come to the clinic every other day or even every week. While this structure can be important and even essential for patients in early recovery who need daily check-ins and accountability, it may also be a barrier for patients who work and/or cannot logistically present to a clinic on a daily basis.
Methadone is usually prescribed as either a tablet or an oral solution.
Brand names for methadone include Methadose and Dolophine.
Unlike buprenorphine products, methadone is a full opioid agonist, meaning that it does have some potential for diversion, misuse, dependence, and addiction. Methadone is an opioid medication and therefore has all the same side effects as an opioid drug, which can include slow breathing, restlessness, nausea or vomiting, sweating, itchy skin, sexual dysfunction, and constipation. It also has the potential for serious issues like overdose, hives, chest pain, shallow breathing, racing heart rate, hallucinations, and confusion.
Methadone should only be taken under direct supervision through a comprehensive treatment program.
Suboxone
Suboxone is a combination medication containing both the partial opioid buprenorphine and the abuse-deterrent naloxone. Buprenorphine is FDA approved to treat opioid use disorder.[9]
Buprenorphine is only a partial opioid agonist. This means that while it does activate opioid receptors and help to keep cravings and withdrawal symptoms to a minimum, it also does not create the same euphoric high that full opioid agonists do. It therefore has a much lower risk of dependence.
Buprenorphine has a "ceiling effect": After a certain dose is reached, the effects plateau, meaning a person cannot continue to get euphoric effects or a "high" by taking higher doses. This prevents dependence, misuse, and also the risk of overdose.
Buprenorphine also has a long half-life of between 24 and 48 hours, meaning that the medication can stay active in the system longer, so it can be taken less frequently than shorter-acting opioids. It is usually dosed once or sometimes twice a day.
Suboxone is taken as an oral sublingual film that is placed under the tongue to dissolve.
Suboxone is prescribed in the following doses:[10]
2 mg of buprenorphine/0.5 mg of naloxone (lowest therapeutic dose)
4 mg of buprenorphine/1 mg of naloxone
8 mg of buprenorphine/2 mg of naloxone
12 mg of buprenorphine/3 mg of naloxone (Highest therapeutic dose)
Common side effects of Suboxone include headache, pain, constipation, nausea, vomiting, increased sweating, and insomnia.[11] More serious issues include liver damage, trouble breathing, sleepiness, an allergic reaction, coordination issues, and physical dependence and abuse. Risks for Suboxone go up when it is combined with other substances.
When taken as directed and without other opioids, alcohol, benzodiazepines, or other central nervous system depressant medications, Suboxone is a safe and effective medication for opioid use disorder. Suboxone has the added convenience of being prescribed by a licensed provider and picked up at a pharmacy for at-home use.
Subutex
A quick note on Subutex: Subutex is a brand-name buprenorphine sublingual tablet that differs from Suboxone in that it does not contain the Naloxone component.
Subutex was developed originally for patients that could not have the Naloxone component of Suboxone. Historically, it was mostly designed for pregnant women instead of Suboxone because it was unknown if Naltrexone was safe in pregnancy. Nowadays, Naltrexone is thought to be quite safe in pregnancy, and so Subutex is rarely indicated or necessary.
Nowadays, Subutex is sometimes prescribed instead of Suboxone for patients that cannot have Naltrexone, usually because of an allergy. Other than this, there are few reasons for a patient to be on Subutex instead of Suboxone. [12]
Naltrexone
Naltrexone works slightly differently than Methadone and Suboxone, which are opioid agonists that turn on opioid receptors. Naltrexone is an opioid antagonist and actually turns off opioid receptors. This prevents someone who takes Naltrexone from getting "high" off of the opioid, which serves as a deterrent to misuse opioids.
However, Naltrexone (unlike buprenorphine and methadone) does not prevent cravings or address withdrawal symptoms from opioids. Therefore, it may be a less effective treatment for OUD. However, some individuals who cannot tolerate or do not want Suboxone/Methadone for any reason may find Naltrexone to be a preferable option.
Naltrexone comes as either a daily oral medication as well as an intramuscular extended-release medication ("Vivitrol").
Naltrexone is nonaddictive and has no abuse or diversion potential. It should not be taken with opioids, sedatives, tranquilizers, alcohol, or illicit drugs.
Possible side effects of naltrexone include the following:
Headache
Nausea
Sleepiness
Reduced appetite
Vomiting
Diarrhea
Cold symptoms
Pain in the joints and muscle cramps
Toothache
Sleep problems
More serious side effects of naltrexone can include an allergic reaction, possible liver damage or hepatitis, reaction at the injection site, depression, and pneumonia.
Comparison Data for Opioid Addiction Medications
| Type of Medication | Mechanism of Action | Prescription Details | Pros | Cons |
| --- | --- | --- | --- | --- |
| Naltrexone | Opioid antagonist; Blocks opioid high and sedative effects | Either daily oral pill or Once-monthly intramuscular injection | Only needs to be taken once per month and has no misuse potential, can be effective long term | Can damage the liver, and induction must be after opioid detox |
| Suboxone | Combination medication containing the partial opioid agonist buprenorphine and the abuse-deterrent naloxone, used to lower opioid cravings and prevent further opioid misuse | Sublingual oral film that can be prescribed and picked up in a pharmacy to be taken once daily | Limited potential for misuse, convenient, can be prescribed through telehealth, can be used and effective long-term | Must wait until other opioids are completely out of the system to avoid precipitating opioid withdrawal |
| Methadone | Full opioid agonist that is long-acting to lower opioid cravings and reduce symptoms of withdrawal | Dispensed in oral solution or tablet | Can be taken during detox to replace shorter-acting opioids less often and can be taken long term with supervision | Must be obtained through a specialized clinic and has a high potential for misuse |
How to Choose the Right Medication for You
When choosing a MAT medication, it is essential to talk to your provider about all your potential medical and mental health considerations as well as your personal history of opioid misuse and addiction. Some of these medications can impact underlying medical conditions. For example, naltrexone can cause further liver damage when liver disease or hepatitis is present.
Mental health conditions should be considered as well, particularly if you are taking medications for them. Be sure to talk to your provider about any and all medications you take.
You will also need to consider your personal support system and level of opioid dependence. Medications such as methadone and Subutex have potential for misuse and should be closely monitored.
With methadone, you will need to go to a specialized OTP location to receive it every day, which can be inconvenient. Suboxone and Subutex can be much more convenient and even prescribed through telehealth as part of a Medication for Addiction Treatment program.
Naltrexone and Suboxone need to be started after an initial period of detox, but they have abuse-deterrent components that can help maintain treatment compliance and lower the risk for relapse.
Medications for opioid addiction are intended to be taken as part of a comprehensive MAT program that will also include counseling and behavioral therapies to support recovery. Your treatment provider can help you decide which medication will work best for you.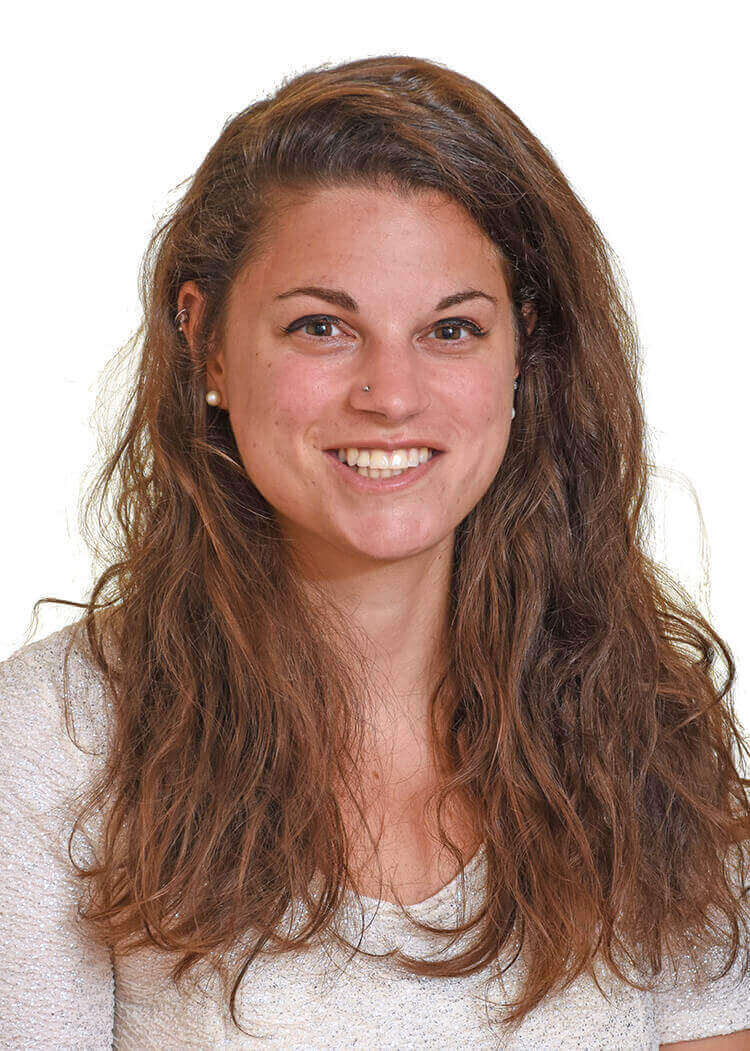 Medically Reviewed By

Elena Hill, MD, MPH

Elena Hill, MD; MPH received her MD and Masters of Public Health degrees at Tufts Medical School and completed her family medicine residency at Boston Medical Center. She is currently an attending physician at Bronxcare Health Systems in the Bronx, NY where ... Read More
Imagine what's possible on the other side of opioid use disorder.
Our science-backed approach boasts 95% of patients reporting no withdrawal symptoms at 7 days. We can help you achieve easier days and a happier future.