You can switch from methadone to Suboxone with the help of your treatment team. But the process isn't always easy, particularly for people taking a large amount of methadone to keep an opioid use disorder (OUD) in check.
If you're thinking of switching from Methadone to Suboxone for your Medication for Addiction Treatment (MAT), talk to your doctor first. Explain why you believe Suboxone is a better choice for you, and if your doctor agrees, develop a plan together to transition from one to another.
Never stop taking your OUD medications without talking to your treatment team first. If your doctor agrees Suboxone is a better fit, you may need several office visits to start the switch and then follow up.
Why Switch From Methadone to Suboxone?
Methadone and Suboxone are both treatments for OUD.
Methadone is the oldest Medication for Addiction Treatment. Doctors started using methadone to treat patients in 1964. Buprenorphine (Suboxone) was later approved by the FDA in 2002.[1]
Even though Methadone is an old and proven MAT option, there are some disadvantages to using Methadone over Suboxone that might prompt people to consider switching.
First, people on methadone face stigma. More than 30% of people using methadone experienced hurtful comments from family and friends.[2] More importantly, methadone can only be prescribed out of a methadone clinic, which requires frequent (usually daily) visits to a methadone clinic to receive the medication. This can pose a huge burden to people's quality of life, particularly if the person is working daily and may not be able to physically arrive to a methadone clinic on a daily basis.
Now that Suboxone is widely available and equally efficacious at treating OUD in most patients, more patients who have been on Methadone in the past are interested in transitioning to Suboxone.
How Do I Switch From Methadone to Suboxone?
The switch from Methadone to Suboxone requires careful medical supervision and instruction. Here are a few steps:
1. Talk to Your Doctor
Moving from one MAT to another requires careful medical planning. Your doctor must assess a number of factors, including your current methadone dose, your lifestyle, your overall health, etc. After an initial evaluation, your doctor will create a plan to help you move from one medication to another.
2. Taper Your Methadone Dose
The more methadone you take right now, the higher your risk of potential withdrawal. You and your doctor may decide to lower your methadone dose slowly before deciding to switch to Suboxone. Or, you may decide to switch immediately from Methadone to Suboxone without first tapering your methadone dose. This should be a decision between you and your doctor that you can make together.
3. Start Suboxone
Usually, it is recommended that patients stop methadone at least 2 days (48 hours) before starting Suboxone. The reason for this is that if Suboxone is taken too soon after Methadone, it can cause a precipitated withdrawal syndrome, which can make patients feel sick. The best time to take your first dose of Suboxone is when you already feel like you are partially withdrawing from Opioids. This may include having symptoms like anxiety, fevers/chills, sweating, shakiness, nausea/vomiting, diarrhea, etc. Plan to have a visit with your doctor approximately 1-2 days after stopping Methadone so you can monitor your symptoms and decide the best time for you to take your first dose of Suboxone.
4. Find the Right Dose of Suboxone
While methadone and Suboxone both treat OUD, the therapies work slightly differently. It can take time to find the dose that's right for you and your body. Be open and honest with your team about how you're feeling to make the experience as quick and efficient as possible. Your doctor may start you on a dose of Suboxone, monitor your symptoms, and then increase or decrease your dose accordingly.
What Can I Expect When Transitioning Between Medications?
Moving from one medication to another could be just right for you and your OUD. But the process can be uncomfortable, especially for people taking large doses of methadone.
In one study, about 20% of people taking large doses of methadone experienced precipitated withdrawal during the switch to a buprenorphine medication, and 21% returned to methadone within a week.[6]
Precipitated withdrawal involves the sudden appearance of significant symptoms like vomiting, diarrhea, and bone pain caused by starting Suboxone too soon after stopping methadone.
With proper supervision and support, you can avoid precipitated withdrawal. But you should expect to feel at least somewhat uncomfortable as you move from one therapy to another. Take time away from work, don't plan anything stressful, and focus on completing the process as quickly and comfortably as you can.
3 Benefits of Switching From Methadone to Suboxone
Opioids caused more than 68,000 overdose deaths in 2020 alone.[7] Whether you take methadone or Suboxone, you're doing your part to stay safe and avoid becoming part of this statistic. However, some people may prefer Suboxone to Methadone. Here are some of the reasons you might consider moving from Methadone to Suboxone:
1. Fewer Office Visits
In the United States, methadone is only available in substance use disorder treatment centers or clinics. People using this medication must visit their providers often (usually daily). While some people may be eligible for "takeaway/take-home" doses for a few days at a time, most patients still have to attend clinic multiple times a week, which can be a big time and logistical burden. [8]
Suboxone is different. People can use this medication at home without visiting treatment centers regularly. For some people, particularly anyone who has to work or who has other daily responsibilities that make daily methadone clinic visits prohibitive, this freedom is essential.
2. Fewer Side Effects
While both Suboxone and methadone attach to opioid receptors, Suboxone's connection is less potent. As a result, people often feel less sedated while taking Suboxone compared to methadone.[9] They also may experience milder or less of the other side effects of opioids such as constipation, nausea, dizziness, etc.
3. Health Benefits
Some people with certain cardiac problems, such as "prolonged QT syndrome", may not be safe to take Methadone. [9] in these cases, it might be recommended for a person to switch to Suboxone.
How Long Will It Take to Switch?
In a typical situation, people spend about a week switching from one medication to another. Discomfort is both common and expected, so it's best to stay away from work and other social obligations as your body adjusts.
‍Your timeline involves the following:[10]
Taper — timelines vary: You might first need to reduce your dose to about 30 mg of methadone per day. If you take a large amount of methadone for OUD, tapers may take longer.
Cessation — up to 96 hours: You'll stop taking any OUD medication. You'll be uncomfortable during this time, and your relapse risks are high. Make sure you are talking to your doctor frequently and using friends and family for support to prevent any urge to relapse to opioid misuse during this time.
Restart — 24 to 48 hours: You'll start taking Suboxone under the guidance of a treatment team.
How Hard Is It to Switch From Methadone to Suboxone?
Changing any kind of medication takes planning, patience and time.[11] Your body needs to adjust to the new medication. Side effects are common, and while they are never life threatening, they may be extremely uncomfortable.
If you have the right level of support — both from your medical team and people in your life who care about you — switching is achievable! If you don't have the right kind of support, or you don't take the process seriously, you could struggle to switch. Make this decision carefully, and ensure you're fully prepared to see the process through. Have patients, and communicate openly with your care team during the transition period.
Bicycle Health for Your Suboxone Treatment
At Bicycle Health, we offer Suboxone treatment to people struggling with OUD. Our telemedicine model means our patients don't need to go to stigmatizing clinics. You can do the work in the privacy of your home with staff available around the clock when you need them.
We can help you make the switch to Suboxone, and we can supervise your recovery with MAT. Contact us to find out if our treatment protocols are right for you. We're ready to help today.
Sources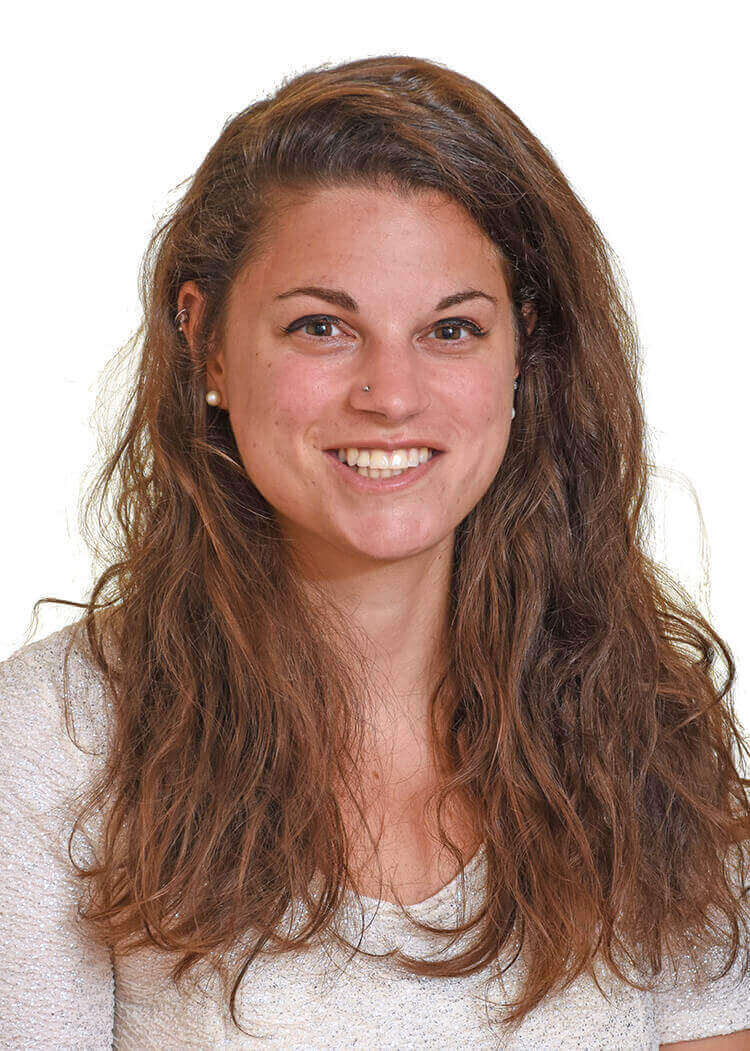 Medically Reviewed By

Elena Hill, MD, MPH

Elena Hill, MD; MPH received her MD and Masters of Public Health degrees at Tufts Medical School and completed her family medicine residency at Boston Medical Center. She is currently an attending physician at Bronxcare Health Systems in the Bronx, NY where ... Read More
More popular Suboxone questions
Imagine what's possible on the other side of opioid use disorder.
Our science-backed approach boasts 95% of patients reporting no withdrawal symptoms at 7 days. We can help you achieve easier days and a happier future.