Almost 15 million American adults have an alcohol use disorder (AUD).[1] Are you one of them? An online alcohol assessment could help you find out. 
Online tests are not meant to definitively prove that an individual does or does not have an alcohol use disorder. They are meant as conversation starters to help individuals think about their relationship to substances and consider whether those relationships are healthy or could use improvement.[2] 
If you score abnormally on these tests, it might be a good idea to think critically about your substance use and even consider reaching out to friends, family, or your doctor for help. If you have AUD, you may need professional help to get better.
Types of Alcohol Screening Tests
Many screening tests have been developed to help determine if an individual has an AUD. 
Two main types exist.
Tests for professionals: These tests are administered during a routine health checkup at a doctor's office to screen all patients for AUD.
Tests for individuals: Alcohol screening tools can be found online for individuals who might want to take them in the privacy of their own homes. If one of these tests flags a potential problem, you should talk to your doctor.
No matter what test you take, remember your follow-up is critical. Your scores can't make your alcohol problem go away. Only treatment can help you learn to manage alcohol misuse.
Commonly Used Online Alcohol Screening Tests
You can take these tests and surveys to help you determine if you might have an unhealthy relationship with alcohol. Know that an assessment is just a first step. Use the results to connect with the professional help you need.
Drug Abuse Screening Test (DAST-10)
Don't let the name of this screening tool scare you. Researchers developed this test for drug use, but it works well to help you understand alcohol misuse as well. It consists of 28 questions like these:
Have you had blackouts or flashbacks as a result of substance use?
Do your friends or relatives know or suspect that you misuse substances?
Have you ever lost a job because of substance misuse?
Take the test and score your results. You'll be done in less than 10 minutes.[3] DAST-10 provides an effective measurement of drug use.[4]
NIDA Quick Screen
The name of this test is misleading, as it is seven pages long. If you're concerned about alcohol misuse alone, focus only on the first page of questions. If you take alcohol with other substances, keep moving through the test.[5]
CAGE questionnaire
CAGE is meant to be a short screen of just four questions. It is an acronym:
C stands for "cut back." Have you ever tried to cut back on drinking?
A stands for "annoyed." Have others ever been annoyed or angered by your drinking habits?
G stands for "guilt." Have you ever felt guilty about your drinking?
E stands for "eye opener." Have you ever needed a drink early in the day to function?
If you answer these four questions affirmatively, it is highly predictive of a potential problem with alcohol.[6]
CRAFFT Questionnaire
Researchers developed this test for people ages 12 to 21.[7] Honest answers help doctors understand how their patients risk their future health. But the same tool could help adults understand how they put their safety at risk.
Answer questions like these:
Have you ever ridden in a car driven by someone (including yourself) who was high or had been using alcohol or drugs?
Do you ever forget things you did while using alcohol or drugs?
Do you ever use alcohol or drugs while you are alone?
See all of the questions and read through notes for doctors.[8] 
Alcohol Assessment FAQs
Is there a test to see if you are an "alcoholic"?
There are several screening assessments available. Just because you score abnormally on these assessments does not necessarily mean you have an alcohol use disorder. You can use them to understand your drinking habits and start a conversation about treatment.
How much do you need to drink to be classified as an alcoholic?
Alcohol use disorder isn't defined by a "number" of drinks. Instead, assessments measure how you feel about drinking, how others feel about your drinking, and how alcohol impacts your life. If an evaluation raises some red flags, it's time to see a professional.
What qualifies as an alcohol use disorder?
People with alcohol use disorder can't stop or control their drinking, even though it impacts their social connections, professional life, and health in negative ways.[9] While there is no universal cure for alcohol use disorder, the condition can be effectively managed for life with the right treatment. Both medications and therapy can be used to treat AUD.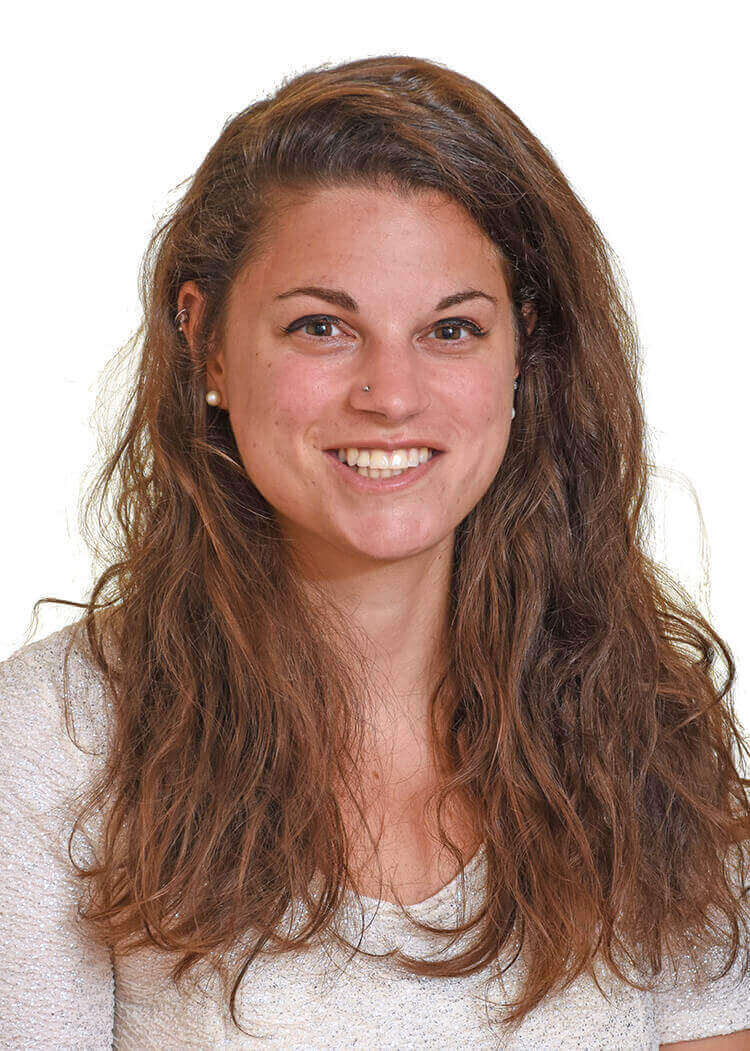 By

Elena Hill, MD, MPH

Elena Hill, MD; MPH received her MD and Masters of Public Health degrees at Tufts Medical School and completed her family medicine residency at Boston Medical Center. She is currently an attending physician at Bronxcare Health Systems in the Bronx, NY where ... Read More
Imagine what's possible on the other side of opioid use disorder.
Our science-backed approach boasts 95% of patients reporting no withdrawal symptoms at 7 days. We can help you achieve easier days and a happier future.