More than 40 million people in the United States had a substance use disorder (SUD) in 2020.[1] SUD is a complex disease that impacts everyone differently. For this reason, there needs to be varying levels of care depending on the needs of the individual.
Here is an overview of the different levels/settings of care for SUD:
Detox
Inpatient or residential
Outpatient treatment
Sober living
Aftercare
Detox
"Detox" is a short-term treatment program (usually a few days to a week) after discontinuing either alcohol or drug use. These programs are usually residential (the person stays at the facility for a few days until their symptoms abate). Ideally, the individual leaves detox with a plan for how to maintain their abstinence going forward, either with medications or with ongoing therapy.
Detox is often the first stage of a complete addiction treatment program. It aims to help a person become physically stable, so they can work on addressing the psychological aspects of addiction.
Detox is usually short. A person will stay in a specialized detox facility for an average of 3 to 10 days, depending on the type of substance used and the severity of dependence.
During detox, medical and mental health monitoring can be provided around the clock in a supportive and safe environment. Medications are commonly used to help manage withdrawal symptoms while the drugs or alcohol process safely out of the body.
Inpatient or Residential Treatment
This is the "highest" level of care. With an inpatient or residential addiction treatment program, you will stay on site for the duration of treatment which is longer term, usually more on the order of weeks or sometimes even months as needed. Inpatient programs include counseling services, therapies, medication management, life skills training sessions, dual diagnosis treatment, educational programming, structured schedules, and sober social events. Inpatient treatment offers intensive programming to build healthy habits and foster positive change for a long-term recovery.
Inpatient or residential addiction treatment programs can often provide the highest level of care, offering highly structured programming and 24/7 supervision. A residential treatment program will offer a variety of services and amenities, which can include the following:
Nutritious meals
Group and individual counseling sessions
Behavioral therapies
Life skills training
Educational programming
Spa services
Exercise or fitness programs
Sober social events
Family involvement and therapy
Luxury accommodations
Medication management and treatment
Dual diagnosis treatment for co-occurring mental health and medical disorders
Support group meetings
Inpatient addiction treatment programs will vary in the exact services and amenities they have to offer.
During inpatient treatment, you will learn coping mechanisms for triggers, how to prevent relapse, methods for regulating emotions, and mindfulness. An inpatient treatment program can offer the support and tools you need to achieve and maintain a sustained recovery.
Outpatient Treatment Programs
Outpatient treatment programs involve day programs where the patient goes either a few times a week or even daily. "Intensive" programs might involve daily visits whereas less intensive programs might be once or twice a week. These programs can be intensive and highly structured with programming lasting several hours each day, or they can be less intensive with fewer hours based on the type of outpatient program and your needs. Intensive outpatient treatment programs often offer many of the same services as residential treatment, just without the overnight stays.
Outpatient care can vary in structure and intensity.
Outpatient services are provided through specialized providers in multiple settings. These services may include group and individual counseling and therapy sessions, support group meetings, Medication for Addiction Treatment, educational classes, and relapse prevention programming.
Outpatient services are generally more flexible and able to work with your existing schedule. These programs can also offer family support, help with medical appointments, and employment counseling.
Intensive outpatient programs are more similar to inpatient treatment programs, frequently offering many of the same services. The main difference is that you will not stay there overnight.[3]
Sober Living
Sober living is a transitional living situation after completing a residential treatment program and before returning home. In a sober living environment, you will live with other individuals who are in recovery and will need to follow the rules of the house. This might include house chores, regular drug tests, and continuing to attend support group meetings and/or counseling or therapy sessions.
Sober living environments provide a supportive environment that can help you transition from an inpatient addiction treatment program to fully integrating back into society. Sober living homes are residences where groups of individuals in recovery live together supporting each other in sobriety.
Aftercare
Aftercare services are services you receive usually after completing an addiction treatment program designed at helping you maintain abstinence long term. People in aftercare programs have usually achieved sustained recovery and are now maintaining that recovery.
These services range based on what you might need. They may include the following:
Life skill trainings
Support groups: 12 step programs or SMART recovery programs
Educational programming on relapse prevention
Individual counseling
Career counseling
Legal advice
Support with going back to school
Ongoing therapy and counseling services
Help with medical appointments
Medication management
MAT (Medication for Addiction Treatment)
Financial planning
Help setting attainable goals
Case management services
Aftercare services can be provided in a variety of settings and through many different trained professionals and providers. Aftercare programming can minimize the chances of relapse and protect long-term recovery.
The Importance of a Continuum of Care

The American Society of Addiction Medicine (ASAM) sets guidelines on a continuum of care for addiction treatment.[4] No two people are alike. Therefore, addiction treatment needs to offer a variety of services and levels of care.
Addiction is a chronic disorder that requires different levels of care at different times. A patient in early recovery may need a lot of support in the form of a supervised inpatient program, but may only require minimal outpatient "check-ins" once they have achieved long term remission. As your needs change over time, talk to your care team about what services would be most helpful to you.
How to Determine the Level of Addiction Care Needed
Regardless of whether you go through outpatient or inpatient addiction treatment, the National Institute on Drug Abuse (NIDA) recommends at least 90 days in a specialized program.[5] The level of care you need will be based on many factors, such as the level of support you have at home, the severity of your SUD, and whether or not you also have co-occurring mental health issues.
The following outline can help you decide what level of care will be best for you:
Outpatient: You have a high level of social support and a safe housing environment, and mild to moderate SUD and drug dependence.
Intensive outpatient: You require the flexibility of being home, with a stable and supportive environment, but also need more structured and comprehensive treatment services due to more significant drug dependence and addiction.
Residential or inpatient: You have already tried outpatient treatment and had a relapse, and/or you have been misusing drugs or alcohol regularly for a long time, you inject drugs or use multiple substances, you also have co-occurring mental health concerns, you do not have a stable or supportive home environment, or you require a more intensive, structured, and supervised treatment program.
Sober living: You have completed a residential treatment program and need a little more support and time before returning home, or you do not have a supportive environment to return to just yet.
Aftercare: This level of care can be beneficial and supportive after any addiction treatment program at any level. These services can continue to support you throughout your recovery.
SUD is a highly treatable disease with multiple treatment levels to support you in achieving and sustaining recovery on a long-term basis. The full continuum of care can offer you a range of treatment methods and services.
Again, you will likely move between various levels of care throughout your recovery. Talk to your care team at regular intervals openly and honestly about what level of care you would like to be engaged in, and you and your team can decide together how to optimally care for you during your recovery.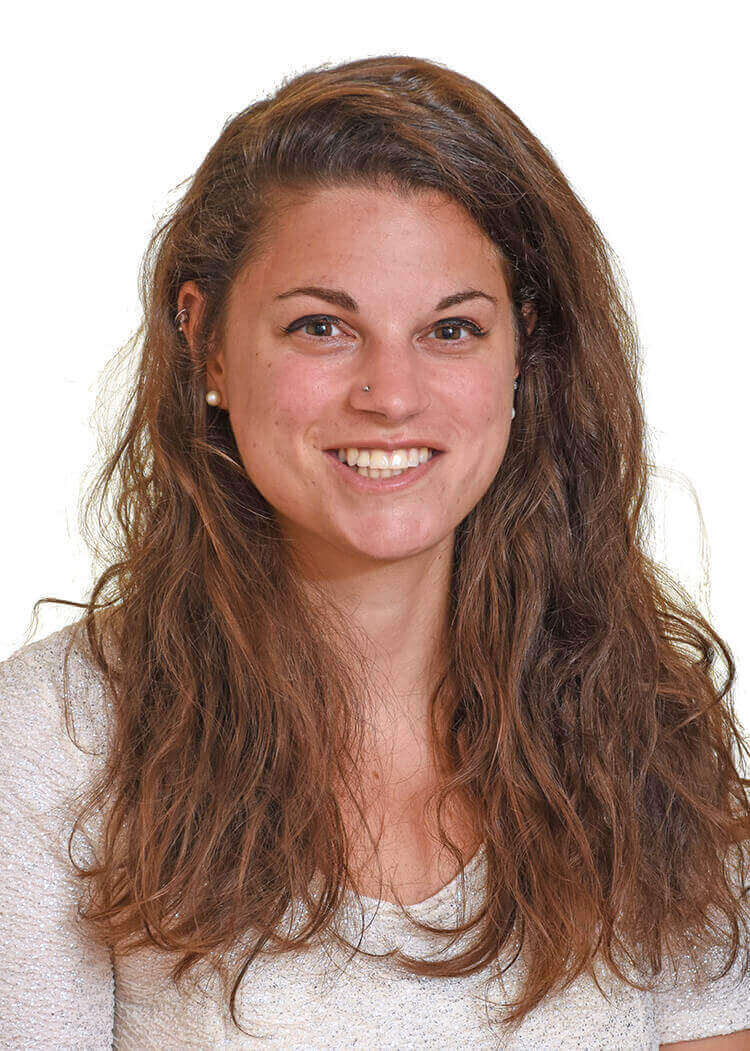 Medically Reviewed By

Elena Hill, MD, MPH

Elena Hill, MD; MPH received her MD and Masters of Public Health degrees at Tufts Medical School and completed her family medicine residency at Boston Medical Center. She is currently an attending physician at Bronxcare Health Systems in the Bronx, NY where ... Read More
Imagine what's possible on the other side of opioid use disorder.
Our science-backed approach boasts 95% of patients reporting no withdrawal symptoms at 7 days. We can help you achieve easier days and a happier future.