While many people do feel they need to commit to a rehab program in order to maintain abstinence from alcohol, many people are successful in achieving abstinence without going to a formal rehab program. This article will discuss other strategies for alcohol cessation for those whom rehab is not realistic or ideal.
Is Do it Yourself (DIY) Recovery Possible?
You know you want to quit drinking alcohol, but you also worry about entering a formal treatment program. You're not alone.
Many people enter rehab programs to quit drinking, particularly if they feel they need a structured program that can hold them accountable as they attempt to maintain sobriety.
However, for many reasons, rehab is not an option for everybody. Rehab space/beds are often very limited. In addition, rehab often requires a certain time commitment – either days or weeks. This may not be realistic for someone that has daily commitments such as a job or a family to take care of. Rehab programs can be expensive as well, and some insurances will not cover them, which can result in a high out of pocket cost for the individual. Lastly, some people don't think rehab would be right for them because of the stigma associated with rehab, and they opt to tackle their AUD alone instead.[1]
DIY alcoholism recovery is also very possible. In fact, most people that maintain abstinence do so without a formal rehab program, particularly if they have a good outpatient support system, and friends/family available to help.
Here are some strategies for a DIY recovery:
Try Alcoholics Anonymous (Or Other Support Groups)
Alcoholics Anonymous, or AA, is a network of people who also want to quit drinking alcohol who meet regularly in the community to support each other. It is all "lay-person" led. There are no doctors or therapists at meetings, just regular people. At meetings, people share resources that have worked for others as well as their experiences in recovery. Most cities and towns have a plethora of AA meetings occurring almost every day of the week. If you'd like to try AA, find a meeting near you.[3]
Researchers say AA meetings can lead to short- and long-term decreases in alcohol consumption.[2] Working the 12 steps of AA could help you to stop drinking without entering rehab.
To succeed in AA, you'll generally need to attend meetings regularly, connect with a sponsor, and study the literature offered. You may also need to appeal to a "higher power" and cede control over drinking to that entity.
Some people feel uncomfortable with these ideas. If that is the case, there are many programs such as SMART recovery that are not religiously-affiliated. If you feel more comfortable with a secular program, SMART recovery might be better for you.
In general, support groups are a great way to help maintain abstinence from alcohol.
Taper Your Drinking Instead of Going "Cold Turkey"
Instead of trying to go "cold turkey", many people find it easier and more realistic to decrease their alcohol consumption slowly over time. This can both help to limit cravings and to avoid alcohol withdrawal, which can be extremely unpleasant and, in certain cases, dangerous and/or life threatening.
It is always best to talk to a doctor if you are attempting to taper your drinking on your own, as they can prescribe medications and provide monitoring and support as you attempt to cut back.
Find Sober Peers/ Social Supports
Good research shows that people who surround themselves with friends or family that are drinking are less likely to succeed in their abstinence. It may be helpful to spend less time in the presence of others who are drinking regularly, or look for new friends or relationships with individuals who do not drink or perhaps who are also in active recovery. Seek out social settings that do not involve alcohol, and prioritize spending time with individuals who are not drinking.
Explore New Passions and Hobbies
How many hours do you spend buying, preparing, and drinking alcohol? How much time have you spent feeling terrible with a hangover?
When you stop drinking, the hours open up. If you don't fill them with something you love, relapsing is easy. Having hobbies like physical exercise, clubs, groups, volunteering, or formal employment can help create advocacy and fulfillment that can help break the cycle of alcohol use.[6]
Consider Medications For Alcohol Cessation
There are 4 FDA approved medications for Alcohol Use Disorder That can be extremely helpful in helping decrease cravings for alcohol, particularly in early recovery. These medications are called Naltrexone, Naltrexone-ER, Acamprosate, and Disulfiram. If you are interested in a prescription medication to help with alcohol cessation, reach out to your doctor.
Do These Methods Work?
All the techniques we've explained have good scientific evidence behind them. But the DIY approach isn't right for everyone.[7]
People with a long history of alcohol misuse can face real and dangerous health issues (like seizures) if they try to quit cold turkey. If you feel shaky and sweaty without a drink, these DIY approaches may not be right for you and you may require a medically supervised detox program followed by rehab.
If you're one of these people that has more severe withdrawal symptoms, there's no shame in enrolling in a formal detox or rehab program to get the help you need. The sooner you reach out for assistance, the sooner you can begin to build the life you want.
How to Quit Drinking Without Rehab FAQs
Can anyone quit drinking without a treatment program?
It depends. Heavy drinkers with a long history of alcohol use disorder can face dangerous withdrawals if they try a "cold-turkey" sobriety approach. If you're in this group, you might require medical supervision going through detox. Suddenly quitting drinking could be life-threatening for you. Other people have no withdrawal symptoms at all, and for these people it might be more realistic to try a DIY approach to quitting drinking.
Should I try quitting on my own?
If you're a mild-to-moderate drinker, a DIY approach could be just fine for you, particularly if you don't find that you have significant withdrawal symptoms when you go "cold turkey". Medication assisted treatment, support groups like AA or SMART recovery, or formal therapy can be helpful to support you in a DIY approach.
Why can't I quit drinking on my own?
If you've tried to stop drinking on your own without success, it's likely a sign that you have an alcohol use disorder (AUD). Your inability to quit drinking isn't a lack of willpower. You have a chronic disorder that requires professional help. In these cases, reach out to your doctor! There are medications and many other resources, in addition to "detox" programs, that can help you quit for good.
If I can't quit on my own, what should I do?
Enroll in a treatment program for alcohol use disorder that's right for you. Plenty of programs exist, including those that augment therapy with medications. These treatment types (called Medication for Addiction Treatment, or MAT, programs) could help you to combat your addiction.
Is my drinking bad enough for rehab?
There is no amount of drinking that you need to "qualify" for rehab. The only qualification is that you personally feel that rehab would be beneficial for you to help you maintain your abstinence. You don't have to hit "rock bottom" before you get help. If your drinking has a negative effect on your life, it's a sign that you may need help, and rehab may be right for you. If not, as mentioned above, there are many other non-rehab options that can be incredibly helpful. Reach out to your medical provider for more support.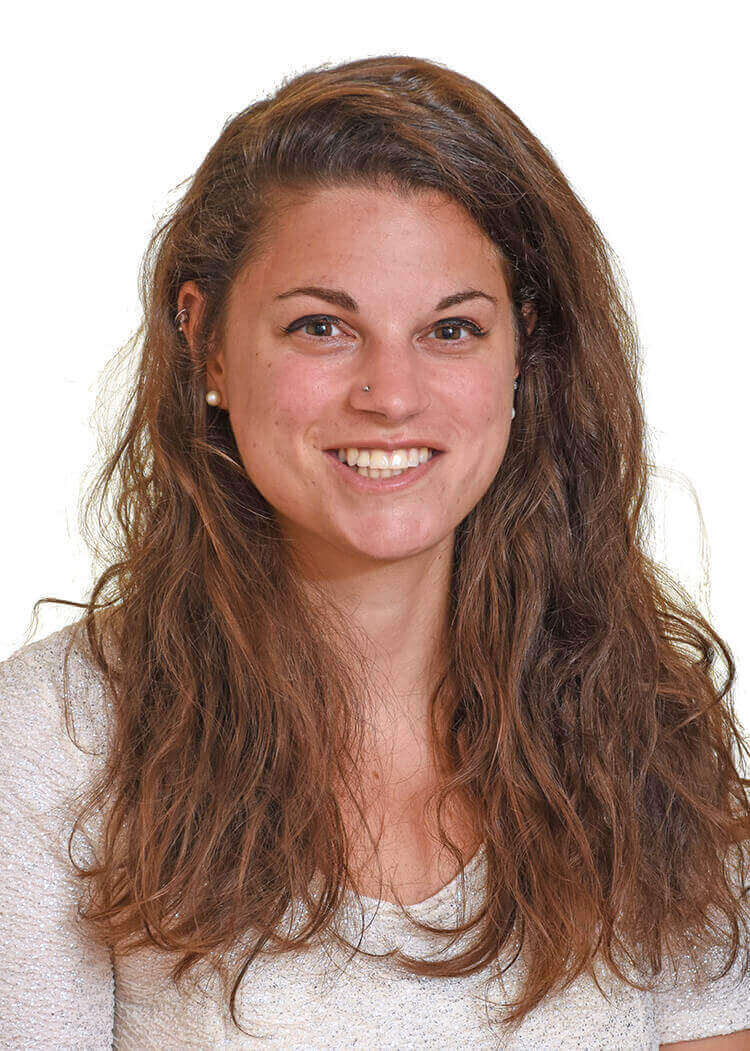 By

Elena Hill, MD, MPH

Elena Hill, MD; MPH received her MD and Masters of Public Health degrees at Tufts Medical School and completed her family medicine residency at Boston Medical Center. She is currently an attending physician at Bronxcare Health Systems in the Bronx, NY where ... Read More
Imagine what's possible on the other side of opioid use disorder.
Our science-backed approach boasts 95% of patients reporting no withdrawal symptoms at 7 days. We can help you achieve easier days and a happier future.