Both inpatient and outpatient addiction treatment can be effective. The better choice depends on various circumstances in the individual's life, including the severity of their substance use disorder (SUD), their home life, co-occurring medical and mental health disorders, and other factors.
The Importance of Addiction Treatment
An estimated 22.5 million people in the United States needed treatment for drug or alcohol misuse in 2014, but only about 4.2 million received that treatment, according to SAMHSA's National Survey on Drug Use and Health.[1]
If you are struggling with substance misuse and you are taking a step toward getting the help you need to heal, you are moving in the right direction. Less than 20% of people who need help seek it.
One of the first decisions you will make when choosing a drug rehab program is whether to sign up for an inpatient or an outpatient treatment option. Both offer great benefits that can help put you on a strong path to recovery, and both have potential drawbacks.
What is Inpatient Treatment?
Inpatient treatment is a type of treatment program where you stay overnight ("inpatient") at the facility for a period of a few days to even a few months, depending on your needs.
Inpatient treatment programs provide a more intense, immersive rehabilitation experience and a buffer between you and the outside world that will allow you to focus on nothing but treatment. While inpatient, you can start medications for addiction treatment (MAT) under close monitoring, and you can also receive intensive daily behavioral health treatments including individual and/or group therapy.
The protective bubble provided by inpatient treatment allows you to get through the day with a far lesser chance of exposure to substances. It may be ideal for someone who is unable to control the urge to use if they are surrounded by their normal home environment or to other people who are using substances.
What Is Outpatient Treatment?
Outpatient addiction treatment is less intensive and involves regular visits (either daily or weekly, depending on the program) to a treatment facility and return to home in the evening.
Outpatient programs involve many of the same resources as inpatient programs, just delivered during the day at a facility and not involving an overnight stay. These services include:
Individual therapy: These personal therapy sessions help you identify personal challenges and brainstorm actionable solutions that fit your situation.
Group therapy: These sessions allow you to connect with other people in the same situation who are also working toward building a life without drug and alcohol use.
Medications: If necessary, medications can be vital to recovery from a substance use disorder, and this is especially the case with opioid use disorder (OUD). Suboxone is considered the gold standard Medication for Addiction Treatment (MAT) for OUD.
Complementary therapies: Most treatment centers offer additional therapies and supportive options, such as meditation, yoga, or art therapy that can complement your recovery process.
The intensity of treatment slowly lessens over time as you grow more stable in your recovery. You may initially go every day, and then as you become more stable, graduate to going weekly or even monthly.
Some outpatient programs take place primarily in person with little to no online options, while others offer online-only treatment or a balanced combination of both.
The goal of outpatient treatment, as it is for inpatient care, is to aid you in stopping misuse of all substances and learning new coping mechanisms instead of returning to substance use.
Outpatient vs. Inpatient Treatment: Differences
There are lots of differences to consider when weighing the choice between outpatient and inpatient addiction treatment. Some of these differences may not matter to you much, while others will weigh heavily in your decision-making process.
Housing
Inpatient care provides room and board as part of the cost of treatment. Many people who are undomiciled or do not have a safe place to stay while in early recovery may necessitate an inpatient treatment program. Even patients with a safe place to stay may worry that they will return to substance use if they are around the same people and triggers where they were using substances prior, and may therefore opt for an inpatient treatment program.
Work Access
Not everyone who enters a drug and alcohol addiction treatment program will be homeless, jobless, or without a family. In fact, functional addiction is exceedingly common, which means many people continue to hold jobs that they may need to maintain during a rehab program.[2] If this is the case, you may be better served by an outpatient treatment program that can allow you to continue to work while still getting treatment.
Family Involvement
Depending on your life circumstances, you may or may not be a parent or a caregiver and need to be available to leave rehab in order to take care of others. In this case, an outpatient program might be better for you. The family as a whole is affected by SUD, and so involving family members in the decision about what they think is right for you in your recovery is important. Ask your family members what their thoughts are about whether you should chose an inpatient or outpatient program and discuss with them what your day to day will look like during your program and how they can help you plan for success.
Program Length
Another consideration is program length. In general, inpatient programs can be as short as a week or as long as a few months. In contrast, outpatient treatment programs tend to last longer than inpatient treatment options.
There is clear evidence that the longer the program, the more likely the patient is to be able to maintain recovery.[3] The more time you are able to devote to a program therefore, the better. However, it can understandably be expensive and hard to be inpatient for such a long time. For this reason you may opt for inpatient for a short period and then transition to outpatient, or you might opt to begin immediately with a longer term outpatient program.
Insurance Coverage
Most insurance plans are very specific about the types of drug rehabilitation they will cover, for how long, and under what circumstances. Outpatient treatment generally costs less than inpatient care because they do not involve paying for lodging and food. It is not uncommon to find that an insurance company will require patients to attempt outpatient treatment before inpatient treatment is approved unless there is medical evidence to support the need for inpatient care upfront. Before making a decision about inpatient vs outpatient, check with your insurance provider to see which types of programs are covered.
How to Determine Whether Inpatient or Outpatient Treatment Is Right for You: Factors to Consider
When weighing the different factors that may impact whether outpatient or inpatient treatment is more or less appropriate for you, it can be helpful to ask yourself the following questions:
Insurance Coverage Questions
Does my insurance cover both outpatient and inpatient care?
Are copays or a deductible payment required for either? How much are they?
Do they require that I have a documented and failed attempt at outpatient treatment one or more times before they will consider inpatient treatment?
Is documentation of co-occurring medical or mental health issues required for inpatient treatment?
How long does my insurance cover inpatient care? Do they also cover a transition to outpatient treatment?
How long will they provide coverage for inpatient treatment vs. outpatient treatment?
Work & Career Questions
Do I have a job that I need to be able to maintain during treatment?
Do I have dependent family members who need me to get a job immediately in order to make sure that they have basic housing, food, and care?
Will my recovery suffer if I am not able to take some time off from work and outside responsibilities while I focus on treatment?
Family Responsibilities Questions
Should I prioritize marriage counseling with a spouse to facilitate the repair of our relationship?
Should a parent or other family member be part of my recovery since I will be living with them after treatment or am living with them during outpatient treatment?
Do I have children that I need to provide care for during treatment?
Are there other family members who can help me to manage dependent care during my treatment?
How to Find a Drug Rehab Program Near You
An estimated 82% of treatment programs offer an outpatient option and 90% of people who are in treatment are enrolled in outpatient care. [5]
For most people in recovery, outpatient care is an excellent option that enables them to participate in treatment on a long-term basis. Outpatient treatment programs for opioid use disorder include Medication for Addiction Treatment, and some programs even offer telehealth services. Reach out to us at Bicycle health to learn more.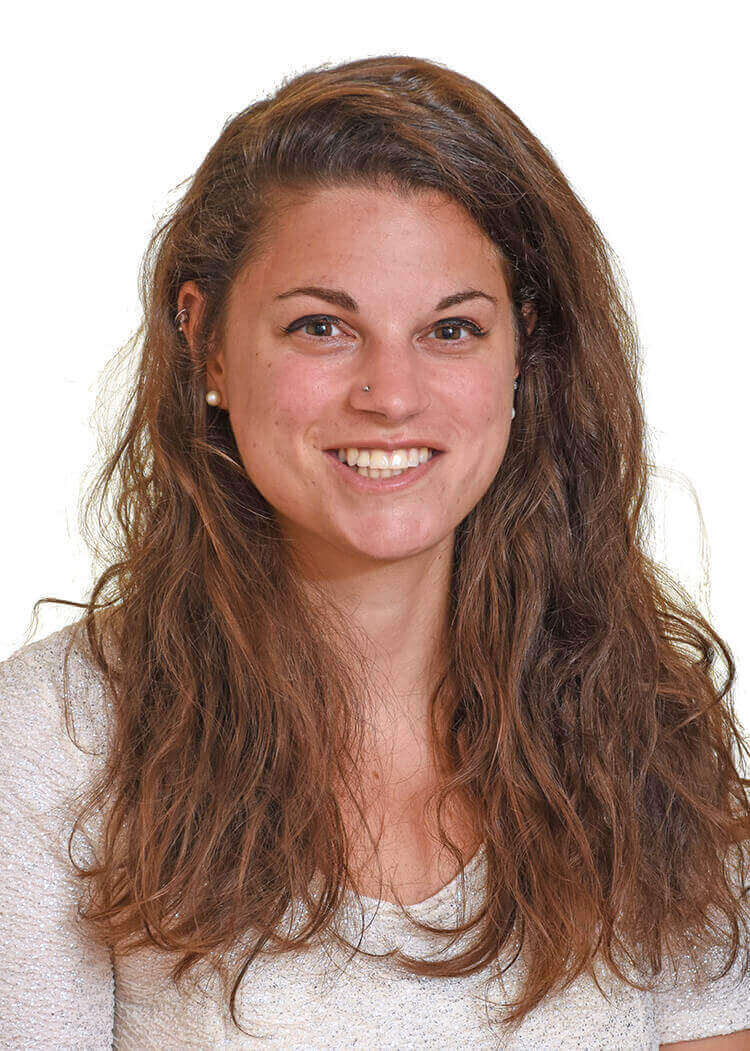 Medically Reviewed By

Elena Hill, MD, MPH

Elena Hill, MD; MPH received her MD and Masters of Public Health degrees at Tufts Medical School and completed her family medicine residency at Boston Medical Center. She is currently an attending physician at Bronxcare Health Systems in the Bronx, NY where ... Read More
Imagine what's possible on the other side of opioid use disorder.
Our science-backed approach boasts 95% of patients reporting no withdrawal symptoms at 7 days. We can help you achieve easier days and a happier future.