Getting support in your recovery from important people in your life can make the recovery process much easier. Friends and family members can be key members of your support team in early and ongoing recovery. You can also find vital support from your care team, or from recovery support groups.
What Is a Support System?
In the context of recovery from substance use disorder (SUD), a support system generally refers to the social network of people that can help support their recovery process. The ideal composition of a person's social support system varies, but it generally includes loved ones, friends, and other people undergoing a similar recovery process, such as people from support group meetings.
The benefits of these kinds of support systems has been established in research, with people who have social support generally having an easier time staying abstinent from drug misuse.[1]
What Makes a Support System Important for Recovery?
Recovering from a SUD can be a difficult process. These are some ways a strong support system can help:
Encouragement
It's easy to get discouraged by setbacks in the recovery process, and relapses do happen. Having people that encourage you to continue with recovery and focus on getting better can help you see that other people believe in you. In turn, this can help you believe in yourself.
Stability
Many people who struggle with drug misuse also struggle with stability in their lives. They may not always know who they can rely on or disclose the fact that they are in recovery. Having individuals in your life who are constant adds stability to your life.
Emergency Support
If a person is in crisis and considering relapsing to drug use, having a friend or family member who they can call immediately can be lifesaving. Some clinicians encourage everyone in recovery to have an emergency person who they know to call immediately should a crisis occur.
Protection From Toxic Influences
Many people who struggle with drugs have friends who are also using, and it can be hard to "cut these people out". However, research shows that people who spend time with others who are using are more likely to use themselves. Finding a social support system that does not include individuals who are using it can be essential for preventing relapse in someone in recovery.
Tips for Building a Support System
Many individuals have burned a lot of bridges during their time using substances, and it can be tough to build a new support system. Here are some tips to build a strong support system in recovery:
Ask For Help From Loved Ones
Some people feel ashamed of admitting they need the help of others to recover from drug misuse. It's important to understand that drug misuse and substance use disorder are not moral failings. There is no shame in asking for help from other people when trying to recover from drug use, just as there is no shame in seeing a doctor if you have any other medical condition.
Identify loved ones in your life you can trust. Talk to them about your issues with drugs if they aren't already aware, explaining what you can about your recovery process. Let them know you think they could really help you in your recovery and give some examples of the type of help you need. Chances are there are people in your life that are eager to help you, and they will appreciate being asked.
Research Local Support Groups
Local support groups can be a good starting point. While not all groups meet everyone's needs, the overall idea of meeting with other people also in recovery can be very supportive. It allows you to meet people who understand your struggles with drug use in a way even well-intentioned outsiders might not be able to.[2]
Keep in mind that some of the most common support groups, such as AA, are often fairly religious in nature.[3] If you're not religious yourself, you may want to research alternative options to maximize your chances of finding a group that best suits your needs. SMART recovery programs are an example of a non-religious affiliated group.
Avoid Unhealthy Support Systems
Many individuals have friends or family that use them. If a friend is not ready to quit using themselves, being around them may be triggering. It can be hard to "cut out" people who you care about if they are still using, but it may be appropriate to do so if it means protecting your own recovery.
How You Can Support Someone in Early Recovery
When someone is in the early stages of recovery, they may require a lot of support. As a friend or family member, you can be their support system. You may even be the support that saves their life and prevents them from relapsing.
Some ways you can be a support to someone in recovery:
Provide resources to get treatment and support, such as a listing of local support group meetings
Drive them to and from appointments or meetings
Babysit their kids or help with other obligations so they can attend support group meetings
Make meals so they have easy access to nutritious food during early recovery
Listen when they need someone to talk to
Educate yourself on the use of Narcan and how to use it in the case of an overdose
The early stages of recovery are some of the hardest, and you will need to be patient. Encourage them to keep up with their treatment and avoid relapse, but try to avoid coming off as judgmental or angry. Its important to remember that substance use disorder is a chronic condition, not a moral failing. [4] This can be helpful to remember when times are tough.
One place many individuals start is by calling SAMHSA's National Helpline. Available at 1-800-662-4357 in both English and Spanish, this confidential and 24/7 service connects people with information about substance misuse and mental health treatments for themselves or their loved ones.[5]
Remember to also take care of yourself. Being the caregiver to someone with SUD can be extremely challenging. If you find that you are neglecting your own needs, it's time to focus on self-care. If you take care of yourself, you will be in a better position to offer care and support to your loved one.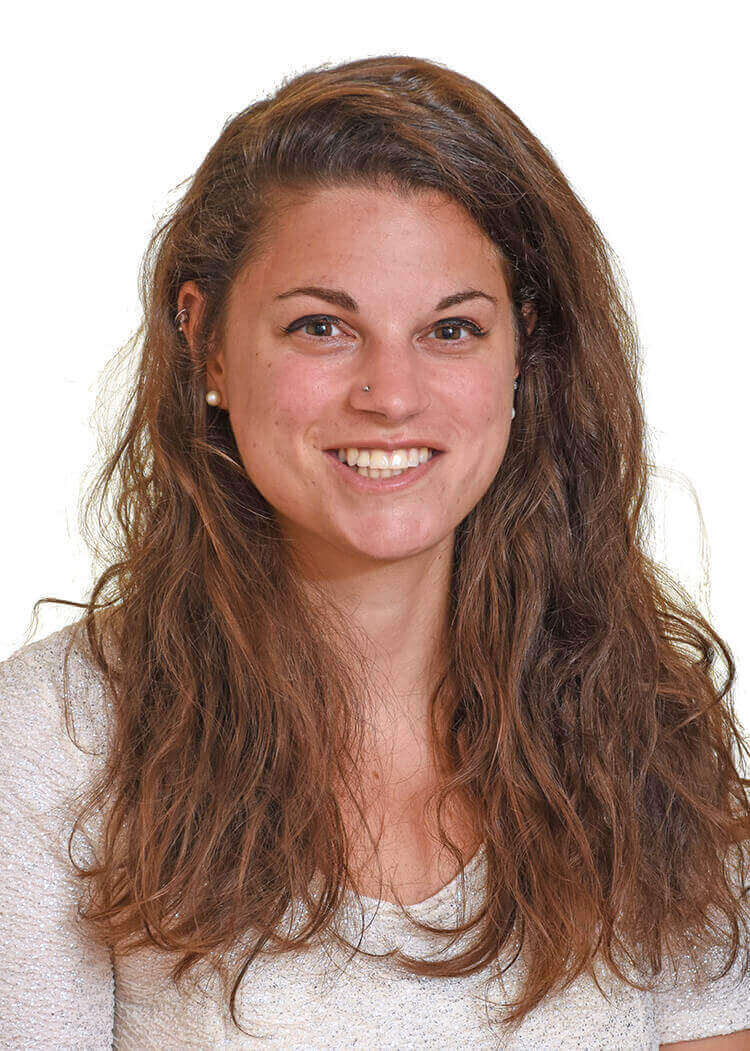 Medically Reviewed By

Elena Hill, MD, MPH

Elena Hill, MD; MPH received her MD and Masters of Public Health degrees at Tufts Medical School and completed her family medicine residency at Boston Medical Center. She is currently an attending physician at Bronxcare Health Systems in the Bronx, NY where ... Read More
Imagine what's possible on the other side of opioid use disorder.
Our science-backed approach boasts 95% of patients reporting no withdrawal symptoms at 7 days. We can help you achieve easier days and a happier future.