Alcoholics Anonymous is a well established program for maintaining sobriety and has been so prevalent in the recovery community that it has become synonymous with recovery. An estimated 2 million members work through the 12 steps worldwide, and AA literature has been translated into more than 100 languages.[1]
One of the criticisms of AA is that it promotes a "higher power" being responsible for our actions and choices around substances. Some people find this to imply the existence of god and find the organization to be too religious.
In addition, some AA groups do not allow or condone the use of Suboxone, methadone or other pharmacological treatments for addiction disorders, but instead insist on sobriety from all substances.
Others dislike the idea of having to "surrender to addiction", which is part of the philosophy of AA. AA operates on the premise that individuals who are "addicts" remain addicts for life, even if they are not currently using substances. This philosophy does not agree with everybody.
For these reasons, AA can be lifesaving for some individuals, but AA isn't right for every person.
If you're searching for alternatives, you're in luck. Plenty of options exist that can help you maintain your sobriety without the need for the 12 steps.
7 Alcoholics Anonymous Alternatives
These are a few options open to people who want to get or stay sober without the framework of Alcoholics Anonymous.
1. SMART Recovery
The acronym SMART stands for Self-Management and Recovery Training. Founders believe that each person has hidden abilities to combat addiction, and only self-reliance can bring those talents to light.
The SMART Recovery program contains four key steps:
Build and maintain change motivation
Cope with cravings
Manage thoughts, feelings, and behaviors
Live a balanced, positive, and healthy life
Attend meetings and learn from others using SMART Recovery. And study the group's workbooks and printed materials at home to find out more about how to make the approach work for you.
No sponsors will guide you or tell you what to do. Instead, you'll learn from others but guide your own path to recovery.
Efficacy research on SMART Recovery is thin, and most researchers use meeting attendance as a benchmark. The more people attend meetings, the better researchers think the approach works. In this system, SMART Recovery doesn't seems to be as efficacious as other similar programs.[2]
‍SMART Recovery hosts meetings both online and in person.
2. Secular Organizations for Sobriety (SOS)
Join AA, and you'll appeal to a "higher power" to help you resist cravings. Secular Organizations for Sobriety (SOS) has no such requirement. They do not believe necessarily in a "higher power" but instead focus on the individual's ability to make change in their own life.
SOS focuses specifically on alcohol as opposed to other drugs, and most resources talk exclusively about drinking. But you can use the same concepts to combat addictions to other substances, including opioids.
‍SOS hosts meetings in person and online.
3. LifeRing Secular Recovery
No higher power is required in the LifeRing Secular Recovery system. And no set pattern of steps is required for you to become a successful member. Instead, you'll learn from peers and printed materials, and you will design your own path to recovery.
LifeRing Secular Recovery members focus on a three-S philosophy:
Sobriety: The goal isn't limiting but eliminating your drinking or drug use.
Secularity: You are the only higher power required.
Self-help: You have the tools you need to stop drinking and using.
‍LifeRing Secular Recovery hosts in-person meetings around the world as well as online meetings.
4. Moderation Management
You're new to the world of recovery, and you know you have a problem with drinking. You're not sure if you want to quit altogether or if you can limit problem drinking instead. Moderation Management could be right for you.
This nonprofit organization supports two tracks:
Moderation for those who want to stop drinking to excess
Abstinence for those who want to embrace sobriety completely
Attend face-to-face or virtual meetings to learn from peers. Participate in online support communities. And follow the organization to learn about apps and other tools that could help you stay sober.
Learn more about Moderation Management.
5. Women for Sobriety
Meet with other women also struggling with addiction. And join a program made to support the unique needs of women.
The Women for Sobriety program focuses on boosting a woman's innate power and control. Behavioral changes are promoted through these:
Positive reinforcement
Positive thinking
Relaxation techniques, medication, and other bodywork
Group discussions
Only women can join this program. Booklets and pamphlets can help you determine if this is the right approach for your recovery.
‍Women for Sobriety hosts in-person and online meetings. They also offer phone support.
6. Evidence- and Science-Based Treatments
Most self-help groups are run and administered by peers, not doctors and therapists. You can learn from others struggling with addiction in these settings. But what if you want your recovery directed by medical professionals?
Evidence-based approaches come verified by the medical community. If you're interested in recovery following this model, talk to your doctor about which approach will work best for your situation.
Examples of evidence-based addiction therapies include the following:
Medication for Addiction Treatment (MAT)
Cognitive Behavioral Therapy (CBT)
Motivational Enhancement Therapy
Family therapy
‍Evidence-based approaches have a lot of data backing them up. They are often used in conjunction with other therapies in a comprehensive addiction treatment program.
7. Alternative or Experimental Treatments
Are you looking for a holistic way to address your addiction?Alternative therapies may interest you. Some people have successful reduction in drinking with the following integrated therapies:
Meditation
Reiki
Yoga
Aromatherapy
Acupuncture
You can add these elements to an existing treatment program and see if they're helpful for you.
Why Choose an AA Alternative?
Some experts say that AA is the most effective way to get and stay sober.[3] But remember that AA doesn't require exclusivity. It can be a good method of support for your sobriety, but you can use your AA meetings in concert with medications, therapy, and other strategies.
And just because AA works for some doesn't mean it will work for you. Many people don't like the idea of "finding a higher power"and prefer more secular organizations.
Find a program that supports you, your recovery, and your specific needs/ And don't be afraid to experiment. Find a program you like, but if it isn't working, change to something that resonates with you.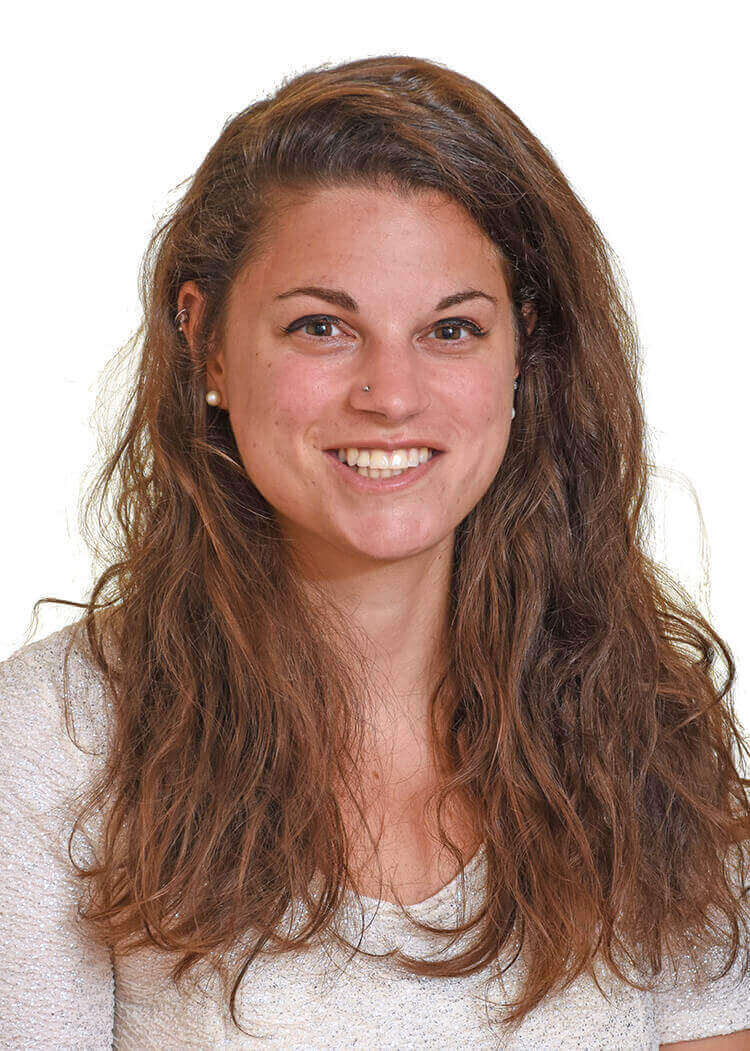 By

Elena Hill, MD, MPH

Elena Hill, MD; MPH received her MD and Masters of Public Health degrees at Tufts Medical School and completed her family medicine residency at Boston Medical Center. She is currently an attending physician at Bronxcare Health Systems in the Bronx, NY where ... Read More
Imagine what's possible on the other side of opioid use disorder.
Our science-backed approach boasts 95% of patients reporting no withdrawal symptoms at 7 days. We can help you achieve easier days and a happier future.