Most health insurance companies — including public and private options — cover at least some form of telemedicine.[1] And many providers accept payments for telehealth visits from patients who don't have insurance.
During the COVID-19 lockdown, many providers turned to telehealth visits to stay connected with their patients. As the benefits became clearer, some states took action and mandated that insurance companies cover this form of care.
Some of these new rules expanding telehealth coverage have remained in place even after the pandemic. Telemedicine is being used much more widely and regularly to facilitate access to care.
Telehealth is a safe alternative to in-person visits. While these appointment types are relatively new, they're conducted by your doctor over secure lines. They can make seeing your doctor more convenient without compromising your care.
What Factors Affect the Cost of Telehealth Visits?
How much will you pay for a telehealth visit? The answer is complicated. Insurance companies use tiers, rules and other elements to set their prices. Your final bill reflects all of these factors.
The following factors influence telehealth visit costs:
Type of insurance: Private insurance companies, Medicare and Medicaid all use different rules when setting telemedicine prices. The organization that holds your insurance policy sets pricing policies.
Plan type: Medicare and private insurance companies offer several different forms of health insurance. The one you choose has a lot of influence over your final price.
Reason for visit: Some insurance plans (including many private insurance companies) use different prices for wellness checkups, specialist appointments, new issue appointments and progress reports.
Doctor specialty: Visiting with online Suboxone doctors may cost more than completing an appointment with your primary care doctor. Specialists often come with higher fees.
Deductible: Some insurance policies require members to pay a specific amount (a deductible) before the plan pays anything. If you've met your deductible in this type of plan, your telehealth visit could cost nothing at all.
Your location: Some states have rules about what types of services must be covered at no cost to the member. Other states do not. These local rules could impact how much your visit will cost.
How Much Is a Telehealth Visit Without Insurance?
A telemedicine visit without insurance can cost anywhere from $30 to $169 for a standard or urgent-care 30-minute appointment.
In 2021, 27.5 million American adults who weren't elderly didn't have insurance. Most people in this group have at least one worker in the family, but the cost of coverage was too high for them to meet.[2] Telehealth's low cost could make this form of care right for you if you don't have insurance.
A variety of telehealth-related apps may offer cheaper out-of-pocket telehealth options. Sign up with them, and you could use telehealth technology to get the care you need. The following are examples of these apps:
Teledoc: Sign up for Teledoc and access primary and urgent care via telemedicine, and pay no more than $75 per visit. Your doctor can send prescriptions to your pharmacy.
Doctor on Demand: Access 24-hour urgent care treatment with Doctor on Demand. Use the app to connect with mental health experts too. Costs start at $79 for a 15-minute appointment.
MD Live: Sign up for MD Live, and connect with both doctors and therapists in telemedicine appointments. Pricing varies by appointment type, but standard visits cost around $100.
Are Telehealth Appointments Covered by Insurance?
In general, most insurance plans include at least some type of coverage for telehealth. But every policy is a little different, and it's hard to make accurate statements about how each one works.
Researchers know that many consumers were introduced to telehealth during the pandemic. Nearly 4 in 10 Americans have used telemedicine, and 82% conducted their first appointment after the COVID-19 pandemic began.[3]
Consumers using telemedicine were happy with their appointments, researchers say. They appreciated how easy it was to use this method, and they felt it allowed them to communicate with their doctors with ease.[4]
Given that so many consumers have used telemedicine and liked it, insurance companies may be under pressure to continue covering these types of visits.
Does Medicare Cover Telehealth Visits?
Medicare coverage is sheared into parts, and some are tied to enrollment fees. One such option, Medicare Part B, will cover some telehealth services. Meet your Part B deductible, and you'll pay 20% of the Medicare-approved amount for the services.[5]
Some people buy Medicare coverage plans from private companies (Medicare Advantage plans) to get even more coverage. Beginning in 2020, insurance companies can include telehealth in their benefits packages, but not all of them do.[6]
Remember that Medicare Part B involves a deductible, so you must meet that out-of-pocket cost. Some Medicare Advantage plans have deductibles too. If you're not sure if you have a deductible or have met it, find your insurance card, call the company's phone number on that card and ask.
Does Medicaid Cover Telehealth Visits?
Medicaid is a state-based program. Every state has a Medicaid program, but the plans and what they cover vary by each state. Per federal rules, each state can determine whether or not to cover telehealth for members.[7]
They can also determine how providers are reimbursed, and they can set limits on what types of telemedicine care are recognized. While some states cover telehealth, others don't.
States can impose copayments, deductibles and other fees on most Medicaid benefits.[8] You may have extra fees for your telemedicine appointment, depending on where you live.
Do Private Healthcare Companies Cover Telehealth Visits?
In 43 states and the District of Columbia, private payer laws address telehealth reimbursement.[9] In these states, your telehealth appointments will likely be covered by your plan. Some companies that provide services across many states also cover telemedicine, whether the state requires it or not.
Private health insurance companies known for their excellent telehealth coverage policies include the following:[10]
Humana
Kaiser Permanente
UnitedHealthcare
Priority Health
How to Find Out if Your Insurance Company Covers Telehealth
Insurance companies provide paperwork, identification cards and other documents when you enroll. That paperwork should include a phone number for member services.
Call that number, provide your identification information and ask about telehealth. This is the quickest and most efficient way to get an answer about whether the company will cover your visits.
You can also use this state checker to see if your state requires telehealth coverage. But remember that your insurance company may cover telehealth even if the state doesn't require it. Calling is the best way to get a clear answer to your question.
Currently, 76% of U.S. hospitals connect with patients and consulting practitioners at a distance through the use of video and other technology. Almost every state Medicaid program has some form of coverage for telehealth services, and private payers are embracing coverage for many telehealth services.

American Hospital Association[11]
How to Prepare for a Telehealth Visit
Have you used your computer for a work-related Zoom call? Have you talked to your friends on your phone via FaceTime? You're prepared to speak with your provider in a telemedicine appointment.
Don't be intimidated by technology. It's easier than you think. Take these steps to prepare:
Check your equipment. During your appointment, your provider wants to both see and hear you. Ensure that your computer or phone has a working microphone and camera. Charge your equipment before your appointment too.
Enable access. Strong security settings could impair your telehealth appointment. Ensure that your provider's telemedicine portal can access your camera and microphone.
Get a strong signal. Telemedicine portals require a lot of processing power, and you need a crisp connection to ensure the call isn't dropped while you're talking. Set up where your device has the strongest signal, and close all other applications you don't need.
Protect your privacy. Your doctor needs honest answers, and you may talk about private issues. Set up in a space where you can speak freely.
If you're computer savvy, these steps are easy to understand and finish. But if you're confused or unsure, ask for help from a friend and practice before your appointment starts.
Is Telehealth Effective for Opioid Use Disorder?
In the past, people with an opioid use disorder (OUD) had to visit a provider in person. Telemedicine techniques changed everything, and many researchers say the new model is remarkably effective. People have better access to the care they need.
In one review of studies comparing telehealth services to in-person treatment, researchers found telehealth to be very effective for OUD.[12] And other researchers said telemedicine could reduce barriers to treatment, such as limited access to quality care.[13]
In a small study of people with OUD experiencing homelessness, more than half had never before used OUD medications. More than half stayed in treatment, and none required emergency care or experienced an overdose.[14] Telemedicine can be a lifesaver to these vulnerable people who may have struggled in traditional care.
Does Insurance Cover Suboxone Telemedicine Treatment?
Since most insurance plans — including public and private versions — offer telemedicine benefits, most also cover Suboxone treatment. Bicycle Health works with many insurance companies, ensuring you can get the care you need from the privacy of your home.
Bicycle Health works with insurance companies like United Healthcare, Anthem, Aetna and Cigna. If you don't have insurance, we offer reasonable self-care options too.
Telemedicine through Bicycle Health is a safe, effective, and affordable way to treat your OUD. Find out how Suboxone treatment works and whether it's right for you.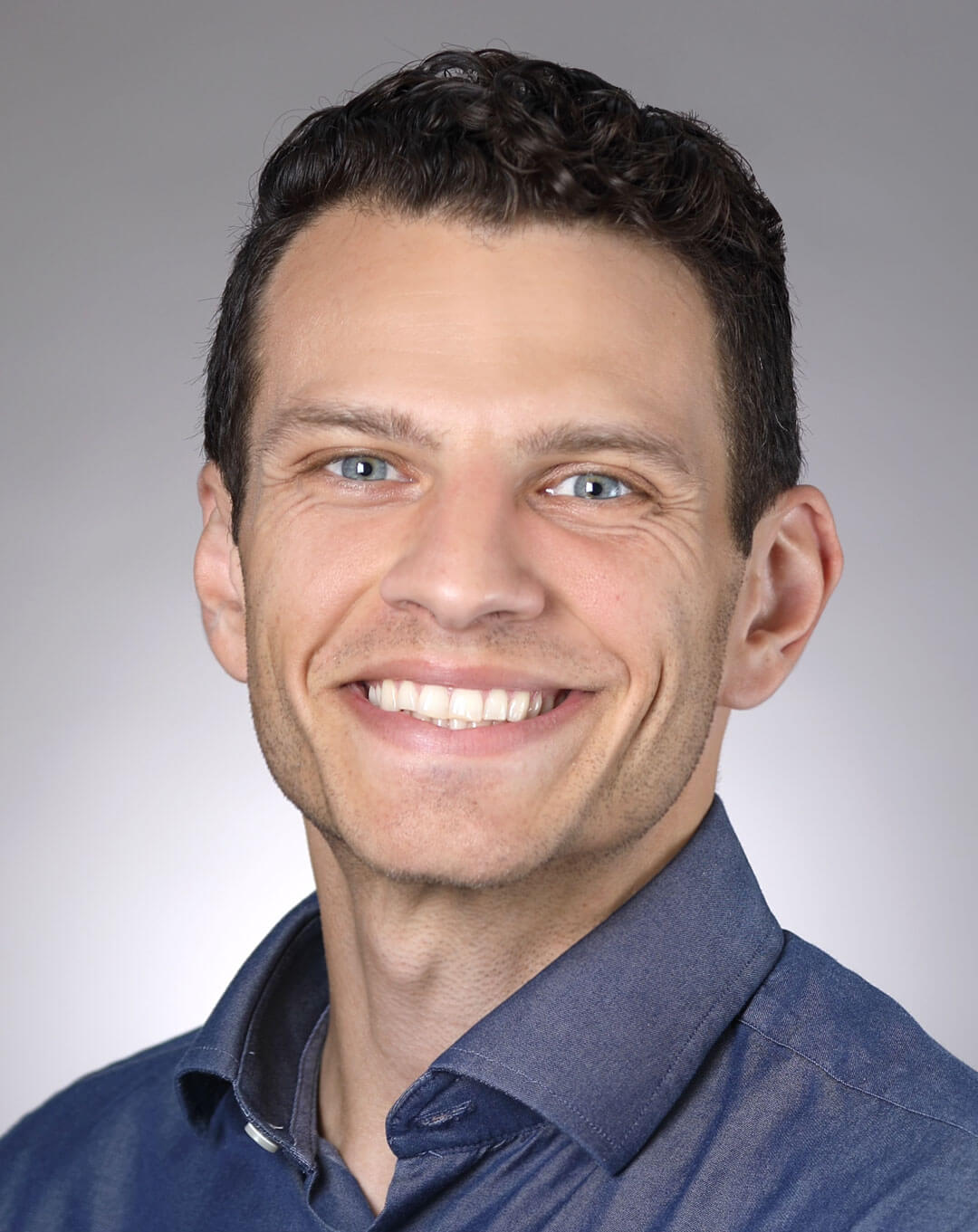 Reviewed By

Peter Manza, PhD

Peter Manza, PhD received his BA in Psychology and Biology from the University of Rochester and his PhD in Integrative Neuroscience at Stony Brook University. He is currently working as a research scientist in Washington, DC. His research focuses on the role ... Read More
Imagine what's possible on the other side of opioid use disorder.
Our science-backed approach boasts 95% of patients reporting no withdrawal symptoms at 7 days. We can help you achieve easier days and a happier future.