The FDA has approved three medications for MAT for the treatment of OUD, which include buprenorphine (and buprenorphine combination medications such as Suboxone), methadone, and naltrexone.[1] While Suboxone is generally the first choice due to efficacy and ease of access, there are other options to consider.
Alternatives include:
1) Medications with the same combination of buprenorphine and naloxone just in different formulations
2) the long-acting full opioid agonist methadone
3) the opioid antagonist Naltrexone.
Other formulations of Buprenorphine:
There are a few formations of Buprenorphine that are less common, but alternatives, including:
Zubsolv
Subutex
Sublocade
Methadone
Naltrexone
Zubsolv
Zubsolv is another combination medication like Suboxone that contains both buprenorphine (the partial opioid agonist) and naloxone (an opioid antagonist). Naloxone remains dormant unless the medication is misused by injection, so you can think of Buprenorphine as the active ingredient, as it is the only part of the medication that is actually absorbed and active in the body after the medication is administered.
Zubsolv comes in tablet form instead of a film strip like Suboxone does.[2,3]. Zubsolv can help to keep people in treatment, minimize the odds of relapse, and manage cravings and withdrawal symptoms at rates very similar to that of Suboxone strips.
Zubsolv is a newer formulation that is more expensive and not as widely used as Suboxone. For these reasons, certain insurances may not pay for it, or it may require a special approval from your doctor (called a "prior authorization"). There are few reasons to choose Zubsolv vs Suboxone. They both work equally well to prevent opioid withdrawal cravings. Some patients may prefer the taste of Zubsolv as it is a tablet and not a strip (although it is still dissolved under the tongue just like Suboxone, and should not be swallowed).
Subutex
A brand-name formulation of buprenorphine, Subutex is a sublingual tablet or strip that contains only buprenorphine. [4] Historically Subutex was given to pregnant women because we didn't know if the Naloxone component of Suboxone was safe or potentially dangerous for developing neonates. However, now that we have more research, Naloxone is thought to be safe in pregnancy, and most doctors continue Suboxone therapy during pregnancy. Subutex and Suboxone are essentially equally good at preventing withdrawal symptoms. Subutex was discontinued by its manufacturer in 2011, but there are generic formulations of Buprenorphine that are available. There are few reasons to choose Buprenorphine over Suboxone with perhaps someone that has a true allergy to Naloxone, which is quite rare.
Sublocade
An extended-release injectable formulation of buprenorphine, Sublocade is administered once per month to control opioid cravings and withdrawal symptoms as a maintenance medication for the treatment of OUD.[5] Sublocade is started after opioid withdrawal symptoms have been controlled by an oral transmucosal formulation of a buprenorphine-containing medication for at least seven days to make sure the individual tolerates buprenorphine.
The benefits of Sublocade are that it only has to be taken once per month and is administered by a trained medical professional so there is no chance for misuse. The downside is that you will have to go in for the injection once per month, and it is also sometimes difficult to find a prescriber that injects Sublocade. In addition, it is more expensive than Suboxone and so some insurances may not cover it.
Methadone
Methadone is a long-acting opioid agonist medication that can be prescribed only through specialized license clinics in the United States. [6] Methadone is generally administered once per day in a liquid or occasionally tablet form. Unlike Suboxone, it is swallowed, not absorbed under the tongue.
Methadone can be effective at managing cravings and opioid withdrawal symptoms. It can help to reduce the odds for a relapse involving illicit opioids. Methadone can be taken on a long-term basis as a maintenance medication for OUD. However, it does have a high potential for diversion, misuse, and overdose. This is part of the reason it is highly regulated and can only be dispensed legally through a clinic.
Methadone is safe and effective when taken as directed. It can be a helpful option for maintaining treatment compliance and reducing illicit opioid use.
The major disadvantage to methadone is that it must be obtained through a clinic. While some patients are eligible for "take home" doses so that they only have to physically go to the clinic a few times a week instead of daily, this can still represent a real burden, particularly for individuals who have to go to work or have other daily responsibilities.
Naltrexone
The third medication approved for MAT is naltrexone, which is an opioid antagonist. This means that it blocks the effects of opioid drugs and therefore is used as a deterrent medication to prevent a relapse or return to opioid use.
There are two formulations of Naltrexone: The oral formulation of naltrexone (ReVia) is a pill that is taken once a day. The injectable form is called Vivitrol and is injected once a month by a licensed professional. ReVia is technically not approved by the FDA to treat OUD, although many doctors still may prescribe it "off label" for this indication. It is more commonly used to treat alcohol use disorder and certain pain conditions. Vivitrol, the injectable form, is FDA approved for opioid use disorder.
Naltrexone can be started about a half a day after stopping a short-acting opioid like oxycodone, heroin or fentanyl, and approximately one to three days after stopping a long acting opioid like methadone. [7]
One of the biggest downsides of oral Naltrexone is that, unlike the opioid based medications like Methadone and buprenorphine, it acts more as a deterrent (prevents people from getting "high" on opioids once it is in the system) but it does not actually contain any opioid and therefore does not suppress cravings or withdrawal symptoms. It is therefore less effective at preventing acute withdrawal and may not be as efficacious for individuals in very early recovery who are still experiencing acute withdrawal symptoms.
However, those who don't tolerate or don't want to be on any opioid based medications may find that Naltrexone based medications (either ReVia or Vivitrol) are a good alternative.
Differences Between MAT Medications
Why Suboxone May or May Not Be the Right Choice
Again, Suboxone is the most commonly used Medication for Addiction Treatment (MAT) for the treatment of opioid use disorder (OUD). It is considered the gold standard of care.
Suboxone provides safe and effective treatment for opioid use disorder.[9] Individuals who are not tolerant to the film strip or the naloxone component of Suboxone, or who are taking other medications that can interact with Suboxone, may not be the right candidates for the medication, however. In these situations, methadone, other buprenorphine based medications, or naltrexone based medications (all discussed above) might be other viable and effective options).
Your doctor can help you decide which MAT will be right for your situation. Reach out to your treatment team to get started with MAT!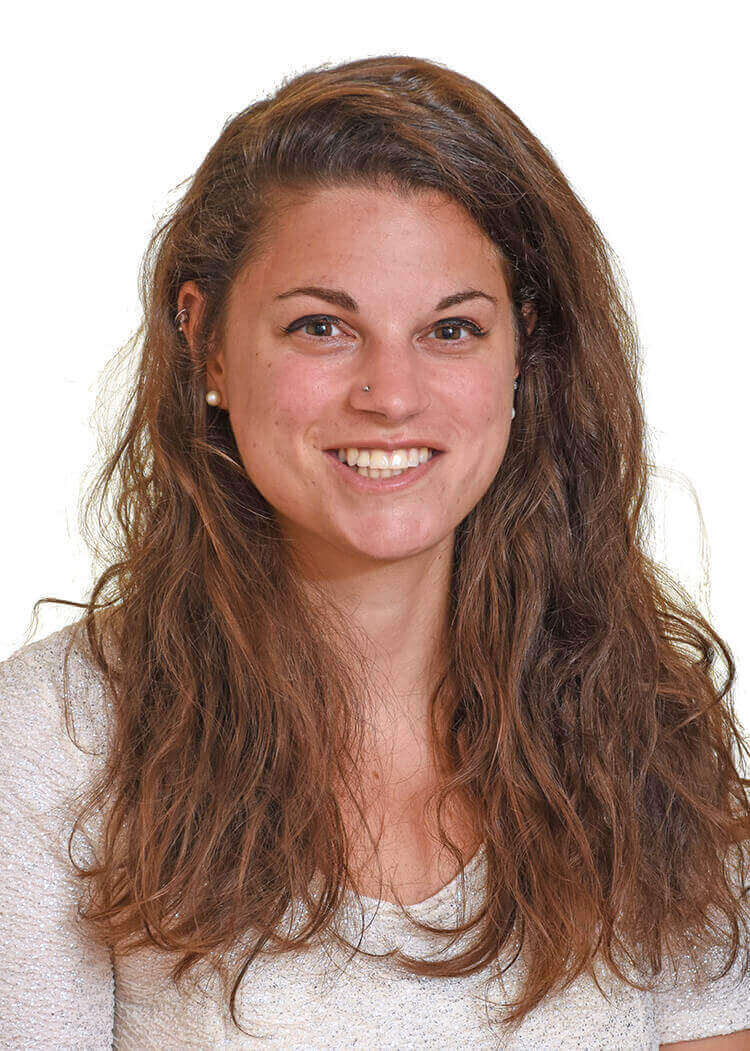 Medically Reviewed By

Elena Hill, MD, MPH

Elena Hill, MD; MPH received her MD and Masters of Public Health degrees at Tufts Medical School and completed her family medicine residency at Boston Medical Center. She is currently an attending physician at Bronxcare Health Systems in the Bronx, NY where ... Read More
Imagine what's possible on the other side of opioid use disorder.
Our science-backed approach boasts 95% of patients reporting no withdrawal symptoms at 7 days. We can help you achieve easier days and a happier future.