The National Institute on Drug Abuse (NIDA) recommends that behavioral therapies be used in conjunction with Medication for Addiction Treatment (MAT).[1]
AUD is a combination of physical dependence and emotional/psychological dependence. While MAT can really help to address the physical cravings for alcohol, behavioral therapy works best to address the psychological/emotional reasons why a person continues to drink. When behavioral therapies are combined with medications, the approach is more comprehensive and most likely to be successful in helping the individual abstain from alcohol.
Do Those Undergoing MAT Need Behavioral Therapy?
MAT (Medication Assisted Treatment) means the use of medications to manage symptoms of alcohol cravings.
Alcohol addiction is a complex disease impacting more than just physical dependence. Treatment for AUD should be comprehensive and multi-faceted. This means the use of behavioral therapy along with medications for a whole-person approach.[2]
Behavioral therapies have the following benefits:
Reduced rate of relapse: Rates of relapse for addiction are between 40% and 60%. A comprehensive approach to treatment that includes behavioral therapies and medications during MAT can help prevent relapse.[5]
Personalized approach: Behavioral therapies can help to target the root cause of addiction, which is different for each individual.
Effective treatment of co-occurring disorders: Co-occurring mental health disorders are common with alcohol use disorder. Behavioral therapies, along with medications, can help to reduce stress, anxiety, and depressive symptoms.
Long-term recovery support: Medications can help prevent the physical symptoms of cravings, but behavioral therapy helps individuals to analyze the root causes of why they are drinking and changes these behaviors, essential for truly sustaining prolonged recovery.
What Medications are Available for AUD?
When we talk about "MAT" for AUD, we are primarily referring to 3 FDA approved medications for alcohol use disorder:
Disulfiram: This is a tablet taken once per day. It can cause unpleasant side effects if alcohol is consumed while taking it which deters patients from wanting to drink while on the medication. It is the oldest but probably least effective MAT for AUD because it deters people from drinking by making them feel physically sick, but does not actually reduce cravings or desire to drink.
Acamprosate: This tablet is taken three times per day. Unlike Disulfiram, it works by reducing cravings for alcohol.
Naltrexone: This medication is the most common and probably first line treatment for AUD these days. It is a tablet taken once a day. It also comes in a monthly injectable form called Vivitrol. Similarly to Acamprosate, it treats AUD by reducing cravings.
MAT can be offered in a variety of settings, and it is an extremely flexible treatment modality. Usually people can recieve MAT from their primary care doctor, a psychiatrist, or addiction specialist. No matter where MAT is delivered, it is most effective when also combined with behavioral health therapies and counseling. [4]
What Behavioral Treatments Are Available for AUD?
One of the most common forms of behavioral therapy that is highly effective when used during MAT is cognitive behavioral therapy (CBT).[6]
CBT uses mindfulness to address potentially negative thought and behavior patterns. CBT can help patients identify the thoughts that are leading them to continue drinking, and then change those thought patterns in order to ultimately change their behaviors around drinking.
CBT is probably the best studied type of therapy in AUD, but may not work for everyone. Other therapies include talk therapy, group therapy, mindfulness, peer counseling, among others.
If you are interested in using MAT, behavioral therapy, or ideally both, for AUD, reach out to your doctor or care team.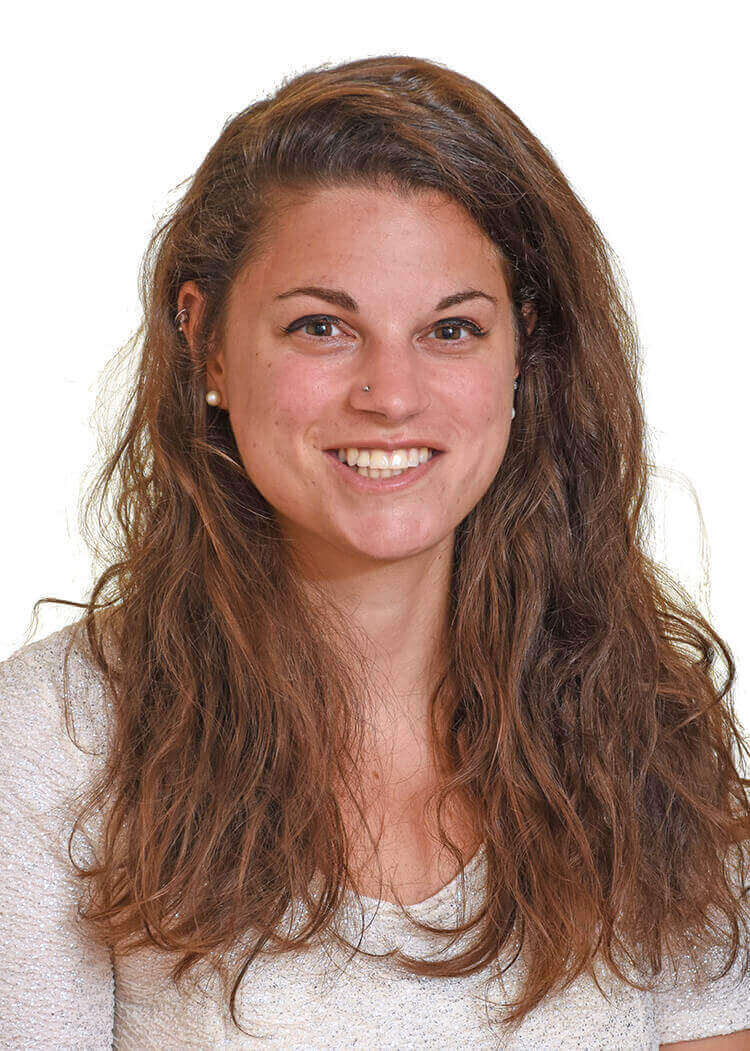 Medically Reviewed By

Elena Hill, MD, MPH

Elena Hill, MD; MPH received her MD and Masters of Public Health degrees at Tufts Medical School and completed her family medicine residency at Boston Medical Center. She is currently an attending physician at Bronxcare Health Systems in the Bronx, NY where ... Read More
Imagine what's possible on the other side of opioid use disorder.
Our science-backed approach boasts 95% of patients reporting no withdrawal symptoms at 7 days. We can help you achieve easier days and a happier future.