Perhaps one of the most long-lasting negative effects of addiction is the harm it brings to children of the person living with the substance use disorder. Especially for children who grow up with a caregiver who drinks and/or uses drugs heavily, the ramifications of choices made under the influence and in service of the addiction can be lifelong.
Not only do the children often feel that they have to parent their own parents, but they may also blame themselves if their parent gets hurt or suffers due to their use of drugs and alcohol.[1] Many view their parents' drug misuse as a shameful secret, and they take the guilt and shame associated with it with them into adulthood.
Though there is no undoing the abuse or trauma that children may suffer due to choices parents make while under the influence or the neglect of their own care and needs, there are support structures in place to help parents recover from addiction and help children begin their own recovery journey.
How Does Parental Substance Use Affect Children?
Parental substance use can have serious and lasting effects on children. Some potential effects of a parent's substance use disorder (SUD) on children can include the following:
Emotional and behavioral problems: Emotional and behavioral problems, such as anxiety, depression, and aggression, may plague children of addicted caregivers. They may also have difficulty regulating their emotions, and they may have trouble forming and maintaining relationships.
Physical health problems: Children of parents who misuse substances may be at increased risk for physical health problems caused by malnutrition, physical abuse, and/or ongoing chronic issues that go unnoticed by parents. [2]
Poor school performance: Due to the stress, fear, and worry associated with an unstable family life, children of those living with substance use disorders may have difficulty concentrating and paying attention in school.
Increased risk of substance misuse: With easy access to substances and the example of someone living their life under the influence of substances, children may be more likely to try and regularly use drugs and alcohol at an earlier age when living with an addicted caregiver.
Disruption of family dynamics: Substance misuse can lead to disruption of family dynamics and can create an unstable and unpredictable home environment for children.
Increased risk of abuse and neglect: Children of parents who misuse substances may be at increased risk of physical, emotional, or sexual abuse and neglect, either from the addicted caregiver or friends and family members who are also under the influence or taking advantage of the lack of attention paid to the children by the parents.
How Does Substance Use Affect the Whole Family?
Substance use disorder impacts everyone in the family, from the very youngest to the oldest and everyone in between. Some negative consequences of a loved one's drug misuse can include the following:
Emotional and psychological problems: Stress, anxiety, depression, and feelings of shame and guilt can afflict everyone who feels that they need to take care of or protect their addicted loved one and others in the family from the addicted person's choices.
Relationship problems: Conflicts and strained relationships within the family are common when addiction is present. It can also make it difficult for family members to trust and rely on each other.[3]
Financial problems: Substance misuse can lead to financial problems for everyone in the family, as it may result in lost work productivity, decreased income, and increased expenses for treatment and related issues in addition to the costs of the substances that the person uses.
Legal problems: Drug misuse as well as many of the choices made while under the influence (such as driving while intoxicated, violent responses to other people, and stealing) are all illegal, which can mean legal consequences including arrests, criminal charges, and incarceration.
Physical health problems: Physical and sexual abuse, accidental injury, infectious diseases, exposure to illicit substances, and overdose are all potential health problems faced by those who have substance use disorders and the people who live in their home.
What Issues Do Children Face When Acting as a Caregiver?
Children who act as caregivers for a parent or other family member with substance use disorders may face a variety of challenges as adults. Some of the issues children may face as adults after acting as caregivers include the following:
Difficulties with healthy relationships: Without having the role model of a healthy parent or healthy adult relationships, it can be difficult to learn how to relate to other people in adulthood in a way that is not manipulative, not codependent, and mutually supportive.
Physical health problems: The demands of caregiving for a parent can take a toll on a child, especially when there is no one to step in on their behalf, identifying when they need medical care, medication, or other modifications to address their own health issues. This lack of self-care can continue into adulthood for children of people with addiction.
Career and financial problems: It is not easy to focus on school, go to college, or even to maintain a job and get experience in the workplace when a child's primary focus is their parent who has a substance use disorder. This can make it harder to find meaningful and sustainable work in adulthood.
Higher risk of substance use disorders: Children who act as caregivers may be at increased risk of developing substance misuse problems themselves as adults due to the example of their parents, access to substances, and the stress and demands of caregiving.[4]
What Do Children Miss Out on When Having to Act as the Parent of the Family?
Children who have to act as the parent of the family due to a parent's substance misuse may miss out on a variety of experiences and opportunities, including these:
Childhood experiences: Age-appropriate experiences and activities may be missed during childhood due to the demands of caregiving and the lack of support of an adult. They may have limited opportunities to play and have fun with their peers, and they may miss out on important developmental experiences.
Educational opportunities: When SUD is an issue for a parent, there is less focus on the child's welfare and best interest, leaving many children adrift when it comes to educational support and connections to opportunities that can open up new paths forward in adulthood.[5]
Social connections and relationships: Relationships with parents are the foundational relationships in a child's life and where they learn how to communicate with others and get their needs met. When a parent's primary concern is their own substance misuse, the child is only exposed to codependent relationship behaviors and will be unable to feel safe in a healthy relationship.
Parental guidance and support: Children who act as caregivers will usually miss out on guidance and support from a parent due to their parent's substance misuse. They may have to take on adult responsibilities. They may not have a supportive adult to turn to for advice and guidance, which may leave them feeling unsure of themselves and fearful of navigating the world.
How to Talk to Children About Substance Use in the Home
When there is someone living with an active substance use disorder in the home, it should be a priority to talk to children about drugs and alcohol, not so they will judge the person they love and live with, but so they will have some healthy coping mechanisms available to handle the issue.
Here are some tips to make it easier:
Use age-appropriate language. Speak to small children on their level and talk to older children on their level, making sure not to go too far into scare tactics or graphic examples to make your point. Remember that someone they love has this disorder, and they will likely be imagining them throughout the conversation.
Emphasize that substance misuse is not their fault. Make it clear to children that substance misuse or SUD is not their fault, and they are not to blame for the behavior of the adult who is using substances.[6]
Be open, honest, and patient. Encourage children to ask questions and express their thoughts and feelings about the substance misuse that is happening in their home. Let them know that it's okay to talk about their feelings and that you are there to listen and support them.
Offer reassurance and support. Reassure children that they are not alone, and you are there to support them. Let them know that they can always come to you with any questions or concerns they have.
Help them connect with supportive resources. If the substance misuse in your home is severe or causing harm to you or your children, it's important to seek help from a medical professional or addiction specialist. There are many resources available to help families overcome substance misuse and live a healthy, substance-free life.
How to Help Parents Get Treatment for Their Substance Use Problem
If you are concerned about a parent's substance use problem and want to help them get treatment, here are some steps you can take:
Talk to them about your concerns. It's important to have an open and honest conversation with your parent about their substance misuse. Approach the conversation with love and concern, and try to avoid accusations or blame. Be honest about how you feel.
Encourage them to seek help. Let them know that you care about them and want to support them in getting the help they need. Offer to help them find treatment options and to accompany them to appointments.
Seek support for yourself. Caring for someone with a substance misuse problem can be emotionally and mentally draining. Make sure to take care of yourself and seek support from friends, family, or a therapist.
Consider family therapy. Family therapy can be a helpful way for family members to address their concerns and work together to support the person with a substance misuse problem. Children may be involved in some sessions, but it may be a good idea to have some sessions for adults only.
Don't enable their substance misuse. It can be tempting to try to protect someone from the consequences of their substance misuse, especially when there are children involved, but this can actually enable their behavior and make it harder for them to get the help they need.[7] Instead, try to set boundaries and encourage them to take responsibility for their actions and get help.
What Are the Treatment Options for Parents?
There are a variety of substance misuse and SUD treatment options available for people who are parents, some of which are designed to be supportive of the children in the family.
Some common treatment options include the following:
Inpatient treatment: Inpatient treatment requires living at a treatment facility for a period of time, typically 30 to 90 days, where the person with the SUD receives structure and support to get sober and stay sober. In some situations, children may be able to live there as well. In others, it may be necessary to find outside childcare with a family member or close friend while the parent gets needed treatment.
Outpatient treatment: Outpatient treatment provides treatment sessions at a care facility on a regular basis, while the patient continues to live at home. Outpatient treatment may be a good option for people who have a stable home environment and support from family and friends who can help support the kids and maintain a drug-free environment at home.
Medications for Addiction Treatment: Medications, such as methadone or buprenorphine, can help people transition more smoothly from active addiction into recovery.[8] For example, Suboxone is commonly used to treat opioid use disorder.[9] Medications are combined with counseling and other therapies to help people maintain abstinence and achieve long-term recovery.
12-step programs: Peer support groups, such as Alcoholics Anonymous or Narcotics Anonymous, are self-help groups that provide free community support and guidance for people in recovery. These programs are often based on a 12-step model, and they usually involve attending regular meetings and working with a sponsor to work through the steps of recovery. They are not considered treatment on their own, but they are a good complementary support option. Some groups cater to parents specifically.
Individual and group therapy: Group and individual therapy sessions can help people with substance misuse issues and SUD address the underlying causes of their substance misuse and develop healthy coping skills, addressing challenges as they arise. They may also provide parenting support in recovery.
It's important to note that not all treatment options will be appropriate in every situation and that the child's well-being should always be prioritized. That means that finding childcare and support will be an essential piece of the puzzle and is never the reason to avoid treatment.
How to Help a Child Get Help Due to Their Experience With a Family Member's Addiction
If you are concerned about a child's experience with a family member's SUD and want to help them connect to supportive resources, you can do the following:
Maintain an open dialogue with the child, checking in with them regularly.
Seek out support options and encourage the child to take advantage of them.
Offer to connect the child with supportive counselors and others who can help and then follow through on that offer.
Get support for yourself if you have also been negatively impacted by someone's SUD.
Turn to professionals, such as therapists or addiction treatment experts, for guidance if you are unsure which organizations or opportunities are available to children with addicted parents in your area.
Remember and remind the child that recovery can take time and that the choices of the person with an active substance use disorder are not their fault nor their responsibility.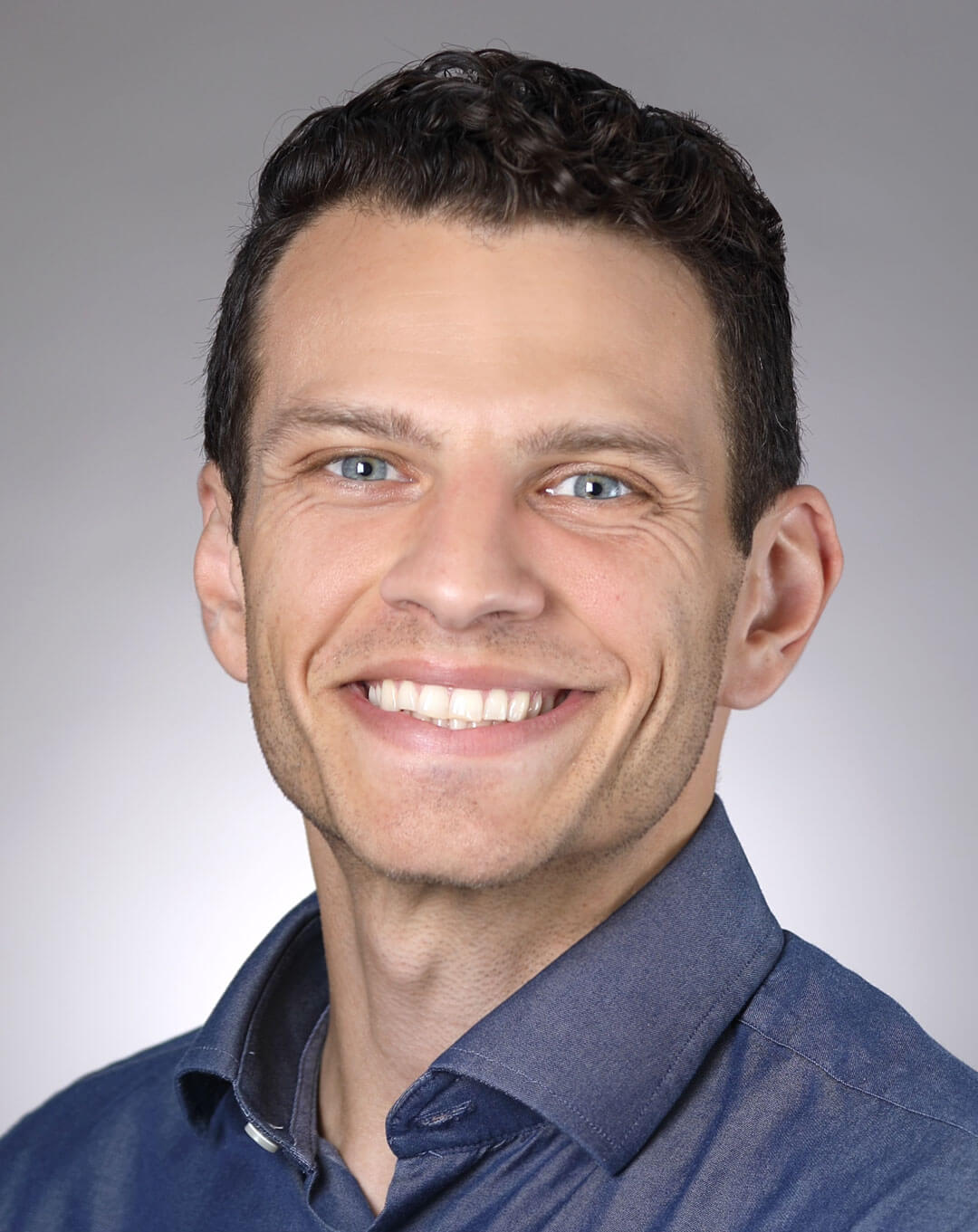 Reviewed By

Peter Manza, PhD

Peter Manza, PhD received his BA in Psychology and Biology from the University of Rochester and his PhD in Integrative Neuroscience at Stony Brook University. He is currently working as a research scientist in Washington, DC. His research focuses on the role ... Read More
Imagine what's possible on the other side of opioid use disorder.
Our science-backed approach boasts 95% of patients reporting no withdrawal symptoms at 7 days. We can help you achieve easier days and a happier future.