Substance use rates are higher among people with disabilities, and disabilities can also make getting proper treatment more difficult.
More research needs to be done on individuals with these co-occurring conditions and the best way to help them, but there has been more focus on this area in recent years.
The Relationship Between Disability & Addiction
A person with a disability who develops an addiction can find themself in a difficult position. Many addiction treatment resources aren't necessarily aimed at people who have disabilities and even addiction treatment experts may not always know the best way to approach a person whose treatment needs are significantly different than the average patient's.
These are just some of the ways disability can complicate addiction treatment:[1]
Not all disabilities are obvious or even known by a patient, but they can still affect a patient's treatment needs.
Some cognitive disabilities may cause a person have more difficulty understanding and adhering to a treatment plan
Some providers aren't equipped to help or even actively exclude certain people with disabilities.
Statistics on Disabilities & Addiction
People with a disability diagnosis may have higher rates of substance misuse.
One study of substance use during the COVID-19 pandemic found that 40.6% of adults with disabilities engaged in substance misuse over a one-month period compared to 24.5% of people without a disability.[2] The study also found a disparity in the ability of adults with a mental health or substance use condition diagnosis with a disability diagnosis to get proper access to related care and medications throughout the pandemic compared to adults without a disability.
Another review of substance use disorder (SUD) in individuals with mild to borderline intellectual disabilities (MBID) found a disparity in available research on individuals with MBID. That same review also found scarce research on SUD educational and prevention programs specifically for patients with MBID. [3]
Disability & Pain Medication
Disability, especially disabilities that cause a person to experience chronic pain, increase a person's risk of developing dependence related to narcotics. These patients may have chronic pain that requires medication, sometimes powerful medications, that may increase their exposure to medications that can cause dependence such as opioids. [4]
The Link Between Disability & Alcohol Use
The prevalence of alcohol use disorder (AUD) among people with disabilities is somewhat unclear when looking at current research. One research article that examined the prevalence of alcohol use disorders among people with intellectual disabilities found different studies reporting significantly different rates of AUD among this group.[5]
Addiction as a Cause of Disability
Thus far, we've discussed addiction as a separate descriptor from disability. However, addiction itself can also arguably be classified as a disability under the Americans with Disabilities Act (ADA). [6]
For someone to qualify as having a disability under the ADA, they broadly need to meet one of three criteria:
The individual has a mental or physical impairment that substantially limits one or more major life activities.
They have a history of an impairment that has substantially limited one or more major life activities.
They have been regarded as having an impairment as described in the above two sections and faced discrimination.
Some addiction experts would argue that someone with an addiction disorder meets criteria for having a medical disability.
Signs of Addiction in Those With a Disability
Discussing the signs of addiction in persons with disabilities is difficult because of how broad the umbrella of "disability" is. Depending on the type of disability a person has – either intellectual or physical – the signs of dependency and addiction might be different than a typical individual.
Treatment Options for People With Disabilities & SUD
For many people with disabilities, addiction treatment can be completed in the same or a very similar way as addiction treatment for those without disabilities. One good place to start is talking to a mental health professional who specializes in addiction. This professional can help you develop a treatment plan that is customized to your needs and any accommodations you might need based on your disability.
Some states have specialized programs in place to provide substance use treatment to those dealing with physical or mental disabilities. These programs can often be helpful for getting more customized care designed around a person's individual needs, especially if more traditional programs are failing to meet your needs because of a concurrent disability.
One potentially useful treatment avenue for people with physical disability is telehealth.
Through telehealth treatment, a patient talks with addiction treatment professionals through their phone or computer, allowing them to get a lot of their addiction treatment online. This ease of use makes addiction treatment much more accessible to people with physical disabilities who may have more difficulty getting to in-person appointments.
While not all health care can be done through telehealth, it is often possible to get screened for addiction, participate in counseling, and even be prescribed Medication for Addiction Treatment (MAT) through these online services. If you have a physical disability that limits your ability to get inpatient treatment for an addiction disorder, telehealth might be right for you.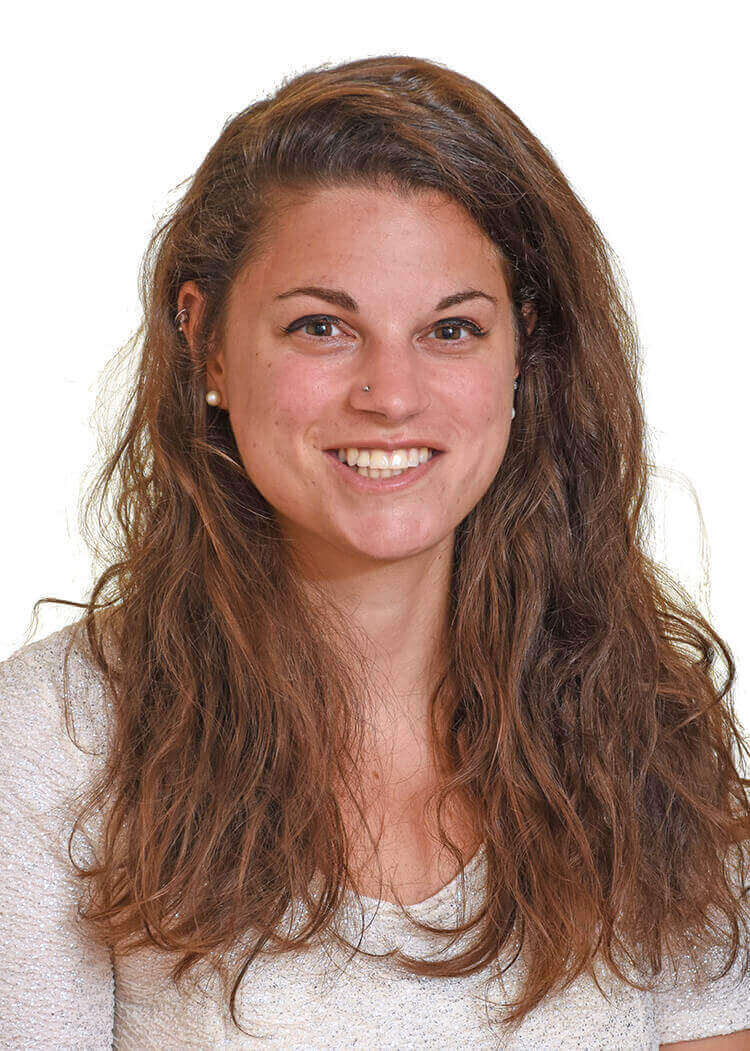 Medically Reviewed By

Elena Hill, MD, MPH

Elena Hill, MD; MPH received her MD and Masters of Public Health degrees at Tufts Medical School and completed her family medicine residency at Boston Medical Center. She is currently an attending physician at Bronxcare Health Systems in the Bronx, NY where ... Read More
Imagine what's possible on the other side of opioid use disorder.
Our science-backed approach boasts 95% of patients reporting no withdrawal symptoms at 7 days. We can help you achieve easier days and a happier future.