How did other people recover from addiction? What could you try to avoid relapse? Are there tips and tools you need but don't know about yet? Reading books and blogs about addiction and recovery can be helpful for some people.
There are literally thousands of books and blogs on these topics, so your choices are endless. But we've outlined a few well known books and blogs below.
Top 10 Recovery Books
1. The Big Book of Alcoholics Anonymous
Consider this book a foundational text for the recovery movement. Learn how 12-step groups got started, and dig deep into the lessons thousands of people have used to attain and maintain their sobriety. This updated version includes recent stories. Add a workbook, and you'll have a great study guide for your journey. Find it on Amazon.
2. Parched by Heather King
Published in 2005, this memoir from Heather King provides an unflinching look at life with alcoholism. Find out how she hit her lowest lows and learn more about what she did to reclaim her life. At less than 300 pages, this is a quick read. But the words are likely to stick with you. Find it on Amazon.
3. Portrait of an Addict as a Young Man by Bill Clegg
People struggling with addictions to crack cocaine may appreciate this 2011 memoir. The author details a two-month relapse to drugs that obliterated his career, family life, and everything he thought was important. The book is beautifully written, although the topic is tough. Find it on Amazon.
4. Guts: The Endless Follies and Tiny Triumphs of a Giant Disaster by Kirsten Johnson
Fans of the television show 3rd Rock from the Sun may recognize this author's name. In this 2009 memoir, she details a long struggle with substance misuse and how it changed her life. She writes briskly but beautifully about her addiction in a voice you'll remember. Find it on Amazon.
5. A Million Little Pieces by James Frey
This book details the author's experience of a six-week stint in rehab. He writes about how treatment felt, but he also speaks clearly about why he needed rehab and the decisions that led him to his treatment facility. This book is short at 400 pages, but it's considered a masterpiece of writing about addiction and is a national bestseller. Find it on Amazon.
6. Junky by William S. Burroughs
First published in 1953, this semi-autobiographical novel tracks the experience of a dealer trying to sell heroin in post-war America. We often think of addictions as modern problems that no one has ever experienced before. This novel will remind you of how many people have lived with (and died from) addictive substances. This book is considered a classic and part of any good library's collection. Find it on Amazon.
7. My Rehab Diary by James Westin
The author entered a 12-week addiction program and wrote in his diary daily. Those notes, thoughts, and observations became a 200-page book published in 2014. Find out how one person explains his addiction and learn how treatment gave him a new perspective and the courage to keep fighting. Find it on Amazon.
8. Dry: A Memoir by Augusten Burroughs
This funny and wickedly clever book details the author's experiences as an alcoholic. He enters treatment and learns more about what his life might look like if he was sober and he's not quite sure he likes what he sees. If you're struggling to envision a sober lifestyle, this could be the memoir you need to read. Find it on Amazon.
9. The Forever Fight: On Drugs, Alcohol, and the Cycle of Addiction by K.J. Gordon
Many people enter treatment programs completely unaware of how addictions work and what they do. This book aims to give the addiction crisis context, so people new to recovery can understand the community they've just entered. It's a very short book at less than 100 pages, so it won't keep you from other reading for too long. Find it on Amazon.
10. Quit or Die Trying: A Memoir by Alison Beard
The author struggled with a tobacco addiction for years, and she explains all of the methods she tried in an attempt to quit. The text is funny and irreverent, and it's considered one of the best books about addiction to anything, including alcohol. Find it on Amazon.
Top 10 Recovery Blogs
Blogs offer community members a chance to write about their personal experiences with addiction. It is important to remember that the opinions expressed by bloggers are personal and not expert opinion. Thus, facts stated by bloggers may or may not be medically accurate. Nonetheless, a lot of people find reading the opinions and perspectives of others to be helpful in their own recovery.
These are 10 prolific addiction related blogs.
1. Ainsobriety
The author stopped drinking in 2013 and writes beautifully about the challenges that stick with her, even 10 years later. She writes often about the intersection between fitness (yoga) and good mental health, and she also writes about her family (including her dogs). Follow along.
2. Sober Mommies
Looking for a blog with plenty of writers and different perspectives? Sober Mommies could be a good choice for you. Read up on how women of all ages, shapes, and colors came to terms with their substance use disorders and maintain their sobriety despite intense challenges. There's something new to read each day. Follow along.
3. Walking in Sober Boots
This longstanding blog covered almost every topic imaginable in addiction and recovery. The intense backlog of articles provides you with plenty to read, consider, and digest. The author is also struggling with significant writer's block and has spoken openly about how hard it is to keep fighting for meaning every day. Follow along.
4. Last Call
Looking for quick inspiration to guide you on a journey to sobriety? You might appreciate this blog. Everything from conferences to attend and exercises to try to friendships is covered here. The writer doesn't publish every day, but when she does, she has meaningful advice to share. Follow along.
5. Kelly Fitzgerald Junco
This sober coach keeps an exceptional blog filled with tips and tools for people at all stages of addiction recovery. With an irreverent writing style and plenty of can-do ideas, this is a great blog to follow and read daily. Follow along.
6. It's a Lush Life
This blog has been on hiatus since 2019, but the backlog of content is still available. The author comes from a Christian background and often ties her words to scripture. She writes about grief and loss, and she offers a unique perspective on staying sober despite a challenging life. Follow along here.
7. Unpickled
This blog was incredibly popular in 2019 and earlier, and the author has turned it into a community. Read tips within the blog or join the podcast or Facebook group. You can learn plenty here, and the writer is very welcoming and kind, so you always feel included. Follow along.
8. Untipsyteacher
The author was a successful teacher and secret drinker until she made the decision to change her life. She writes regularly on the intersection of art and addiction, and she includes blogs that are accessible for people of all ages, including children. Follow along.
9. Sober Courage
Named the best Alcohol Recovery Blog of 2020 by Healthline, Sober Curious is a good option for anyone who wants to build a new life. Posts help you determine what to do with your new free time, how to deal with triggers, and more. The author also keeps links to other blogs and podcasts you might enjoy, so you have plenty of ways to stay connected. Follow along.
10. Mrs. D's Blog
The author monitors a community of sober people and pulls their key questions and ideas into this fun and consistently updated blog. Find out more about how alcohol has changed people's lives and what they are doing to build a better future. The comment section below the blogs is very lively, and you could add your voice to the conversation to learn even more. Follow along.
How to Use These Resources
Books and blogs can be great resources for individuals in recovery. Remember that medical information found on blogs may be inaccurate, and it is important to remember that blogs and even books written by lay-persons should not be taken as medical advice or as substitution for formal SUD treatment. However, they can be wonderful additional sources of support for patients in recovery. Feel free to delve into the resources listed here to offer you additional support.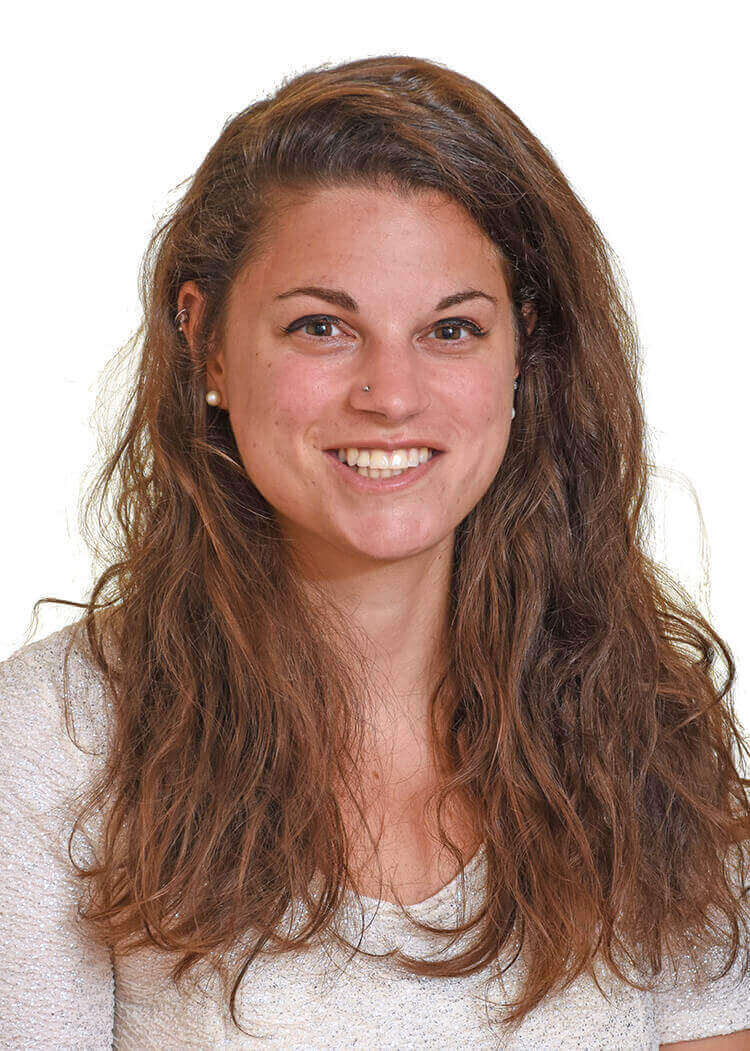 Medically Reviewed By

Elena Hill, MD, MPH

Elena Hill, MD; MPH received her MD and Masters of Public Health degrees at Tufts Medical School and completed her family medicine residency at Boston Medical Center. She is currently an attending physician at Bronxcare Health Systems in the Bronx, NY where ... Read More
Imagine what's possible on the other side of opioid use disorder.
Our science-backed approach boasts 95% of patients reporting no withdrawal symptoms at 7 days. We can help you achieve easier days and a happier future.