Mental health counselors work frequently with patients with substance use disorders (SUD). If you've been hoping for a career that truly helps people, this could be the right choice for you.
Mental health counselors may have different job titles, including clinician, therapist, and counselor.[1] No matter what people call you or your exact degree, the work you do will help people overcome SUD.
What Do Mental Health Counselors Do?
Mental health counselors work with individuals and groups. During their time with patients, counselors offer guidance and advice. They hope to help their clients make meaningful behavioral changes and develop helpful coping skills.[2]
A counselor can't prescribe medications. But counselors can use science-based techniques to help people in need. They are trained in basic therapy and behavioral interventions. Often they work either one on one with clients or in group settings with multiple individuals at once.
Where do Mental Health Counselors Work?
Mental health counselors work in a variety of settings, including:[3]
Mental health centers
Community health centers
Prisons
Private clinicians offices
Not-for-profit organizations
Governmental organizations
Steps to Becoming a Mental Health Counselor
Mental health counselor is a term that might be used generally to describe anyone that offers mental health counseling, however technically is is a special certification/degree. Most people need at least three years to become a licensed mental health counselor.
These are the six steps most students complete, although this may vary by state or by specific program:
Step 1: Complete Your Bachelor's Degree
Most LMHC have a bachelor's degree from a college or university. Most people pursuing LMHC degree major in something like psychology or another study of mental health, but you could really study anything as an undergraduate so long as you complete a bachelor's degree.
Step 2: Complete Your Master's Degree
Most states require students to complete 60 semester hours of graduate study, which should include a master's degree.[4] You'll focus on counseling at this stage of your education. Learn about the different counseling types, your ethical requirements as a mental health professional, and records you must keep.
Step 3: Attain a Temporary Professional License
Once you have completed a master's degree, you may obtain a temporary license, depending on your state.
Step 4: Complete an Internship
Most states require students to conduct up to 3,000 hours of supervised counseling.[4] Internships like this allow you to work directly with clients under your temporary license, while a more seasoned counselor offers feedback and helps you improve. For many people, internships are invaluable. You'll hone your skills here and help people at the same time. When you emerge from your internship, you'll be more than ready to help your own clients.
Step 5: Pass Your Exams
All states have licensing tests to become a LMHC. Your tests might cover the following:[4]
Licensing board rules
Counseling operating procedures
State laws regarding counseling
Each state has a slightly different test, so you will need to research the requirements specific to the state(s) in which you intend to practice.
Step 6: Obtain a National License
Some people opt for national certification through an organization like the National Board for Certified Counselors. This step is typically voluntary, but some states and organizations require counselors to hold these national certifications before they can treat clients, depending on where you hope to work.
Understand Your Career Options as a Mental Health Counselor
You've completed your degree, and you have a license. What can you do next? Plenty of jobs are waiting for you. These are just a few of the common settings in which LMHC work:
Addiction Counselor
21 million Americans struggle with substance misuse.[5] Finding qualified help isn't easy, especially in small communities. Many LMHC work with patients, either in part or exclusively, who are recovering from SUD.
Addiction counselors help people understand their substance use triggers, and they provide tools people can use to maintain their sobriety for the long term. You might work in a dedicated treatment facility, or you could run your own counseling practice and see your clients in individual appointments.
Family & Marriage Counselor
More than 630,000 couples get divorced every year. As a family and marriage counselor, you work with couples on strategies to improve the way they communicate and to better arbitrate disagreements. This can be very rewarding work.
Grief Counselor
Loss is a part of life, but most people struggle to make sense of death. As a grief counselor, you'll help people come to terms with their loss. You might work as an independent counselor, or you could be part of a larger hospice or health care facility.
Residential Counselor
Some LMHC work at residential facilities where patients with disabilities, mental health conditions, or addiction disorders reside full time. In this setting, you often work with the same clients who live at the facility long term, which can be nice to really get to know your clients overtime and watch them grow and change.
Youth Counselor
More than 16% of children ages 12 to 17, and more than 10% of kids 5 to 11, get some form of mental health treatment.[7] These young people may need help processing trauma, addressing a mental health issue, or working through a troublesome event. You could work in private practice, or you could be part of a children's health clinic or hospital. You could also work in the school system with youth.
What Should You Do Next?
There is an extreme shortage of mental health professionals, including LMHC. The world needs more counselors to help treat patients with SUD and other mental health concerns, so if you think LMHC might be the right fit for you, apply and get to work!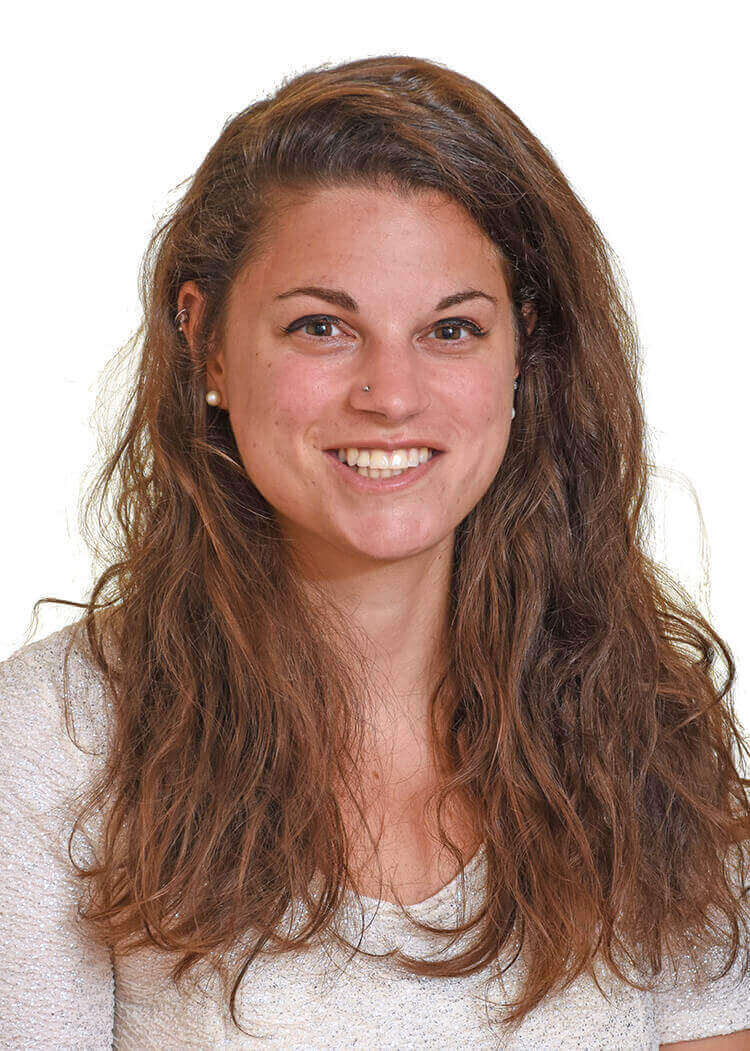 Medically Reviewed By

Elena Hill, MD, MPH

Elena Hill, MD; MPH received her MD and Masters of Public Health degrees at Tufts Medical School and completed her family medicine residency at Boston Medical Center. She is currently an attending physician at Bronxcare Health Systems in the Bronx, NY where ... Read More
Imagine what's possible on the other side of opioid use disorder.
Our science-backed approach boasts 95% of patients reporting no withdrawal symptoms at 7 days. We can help you achieve easier days and a happier future.