Life with an opiate use disorder (OUD) isn't easy. Opiates like heroin change brain chemistry, making it harder for you to register emotions like contentment or joy. The longer your substance use lasts, the more profound these brain changes can become.
In a landmark study from 2009, researchers found that 49% of people entering treatment programs reported feelings of severe distress, and 28% had symptoms of major depression.[1] You aren't alone in having these feelings.
But as your brain begins to heal, you may find joy once more. And by taking a few simple, everyday steps, you can preserve and build your happiness without relying on substances.
Maintain Your Sobriety From Opiate Misuse
Most people need many months of treatment to overcome an opiate use disorder.[2] But the work isn't done when you step outside of your inpatient treatment center. Recovery is often a life long process.
In the early days of recovery, you're still tightly tied to your treatment team. You may participate in the following regularly:
Counseling sessions
Doctors' appointments
Alumni get-togethers
Phone check-ins
Medication refill visits
Treat your recovery plan as a roadmap to happiness. Don't skip your appointments or slack off on your obligations. Every step you take helps you preserve the sobriety you fought so hard to attain.
Relapse is a common part of the recovery process, particularly in early recovery, and you may have moments where you backslide. Use these episodes as learning opportunities, and don't let a slip turn into a slide back into opioid use. If you do relapse, contact your treatment team and talk about what happened and what should come next to prevent further relapses.
Get Support After Opiate Use Disorder Treatment
You may feel very alone and isolated while in recovery. Tapping into ongoing support from friends, family, support groups and medical professionals can help:
12-Step Support Groups
Narcotics Anonymous is one of the largest support group organizations for people overcoming opiate use disorders. Almost 76,000 NA meetings are held globally every week around the country.[3]
Meetings can help you connect with others in recovery. Sponsors offer one-on-one support, and as you get healthier, you may sponsor someone else in turn.
Secular Support Groups 
While the Narcotics Anonymous model has been around in the US for the longest, it does endorse some religious principles, including ceding control to a "higher power". This may make some people who consider themselves non-religious uncomfortable. Options like Women for Sobriety, LifeRing, and SMART Recovery do not have religious affiliations, and their structure might work better for you. Researchers say these groups are just as effective as 12-step organizations in helping people sustain sobriety.[4]
Medication for Addiction Treatment
Most people need more than support groups to stay sober. Medication for Addiction Treatment (MAT) combines medications like Suboxone with counseling to help you stay on the right path. There is extensive evidence for the efficacy of MAT for recovery from OUD and there are multiple FDA approved medications – Methadone, Suboxone, and Naltrexone – for OUD. For some people, MAT may be used indefinitely/life-long as it continues to support abstinence from opiate misuse.[5]
Find Structure in Everyday Life
If you spent time in an inpatient facility for recovery, you followed a clear-cut schedule that was the same every day. Implementing a similar daily routine could help you maintain your abstinence once you re-enter the community. Some people find that planning a daily schedule or writing a to-do list can help keep them on track. Having tasks and things to do each day helps prevent boredom, creates a sense of purpose, and avoids having too much time to dwell on Substance use.
Spark Your Creativity!
Researchers say spending time on something creative is associated with happiness.[8] You may not consider yourself overly creative. But remember, you're tackling this task to make you happy, not to enable you to sell artisan crafts on Etsy. The value comes from the task itself, not from the product.
For example, more than 75% of people who crochet say they feel a sense of accomplishment, and almost 90% say they feel calmer after crafting.[9]
Cooking, reading, playing an instrument, painting, or coloring all qualify as creative activities. Find something you love.
Rebuild Your Relationships
Substance use disorders can be isolating, and your ties to friends, family, and coworkers may have frayed. Repairing those connections takes time but is an important part of the recovery process. We all need relationships and people to support us, particularly while in recovery.
Consider reaching out to the people you're close to. You could do the following:
Write letters. Sometimes, it's easier to put our difficult feelings on paper, rather than saying them out loud.
Send text messages. A photo of your craft project or cute pet could help you spark a conversation.
Cook a meal. Everyone has to eat. Try your hand at a favorite dish, and invite someone you love to share it with you.
Schedule a workout. Ask someone to join you at a yoga class, or offer to shoot hoops together at a local park.
Do something nice. Pick flowers, offer to do laundry, or otherwise help someone you love.
Support Your Body
A healthy body and a healthy mind help support recovery.
Eat Healthy Meals
Opioid addictions change your eating habits. Many patients with severe illness may be malnourished or have a poor diet. Researchers say people who abuse opioids tend to eat more sweet, sugary foods than those who don't.[10] Remember, food is medicine. People who recover their diet will feel real changes in their mood, and quickly! There are a plethora of resources online about healthy eating. You can ask your doctor as well about a referral to a nutritionist to help you re-establish a healthy relationship with food during your recovery.
Get Regular Exercise
Vigorous exercise encourages your brain to release feel-good chemicals. The so-called "runner's high" is no myth, and you don't have to run to achieve it. Try the following:
Walking with your dog
Dancing with a friend
Jogging in place during commercials on TV
Riding your bike to work
Parking far from your destination and walking, or getting off a few stops early on the train to complete your commute on foot.
If you're afraid you won't stick to a fitness commitment, join a gym. When your bill comes due every month, it might help you to remember how important fitness really is!
Support Your Mind
Your treatment team may have incorporated mindful techniques into your program. If you took yoga classes, meditated, or kept a gratitude journal, you've experienced these techniques.
Mindfulness is a group of techniques designed to help us cope with life's discomforts without resorting to substance use. Each time you practice mindfulness techniques, you lower your relapse risk. Mindfulness can help you find joy in everyday life.
Stay Connected With Opiate Use Disorder Treatment
Remember that you're not on this journey alone. If you try all of the ideas we've listed and still feel low and sad, talk with your treatment team.
Adjusting your medication dose, adding a different type of therapy, or increasing your appointment frequency could all help you find balance and happiness.
About 75% of people with an addiction ultimately recover.[10] Most of them would probably say that they're happier now than when they were misusing drugs. You can be this person. True happiness after recovery is very possible.
Sources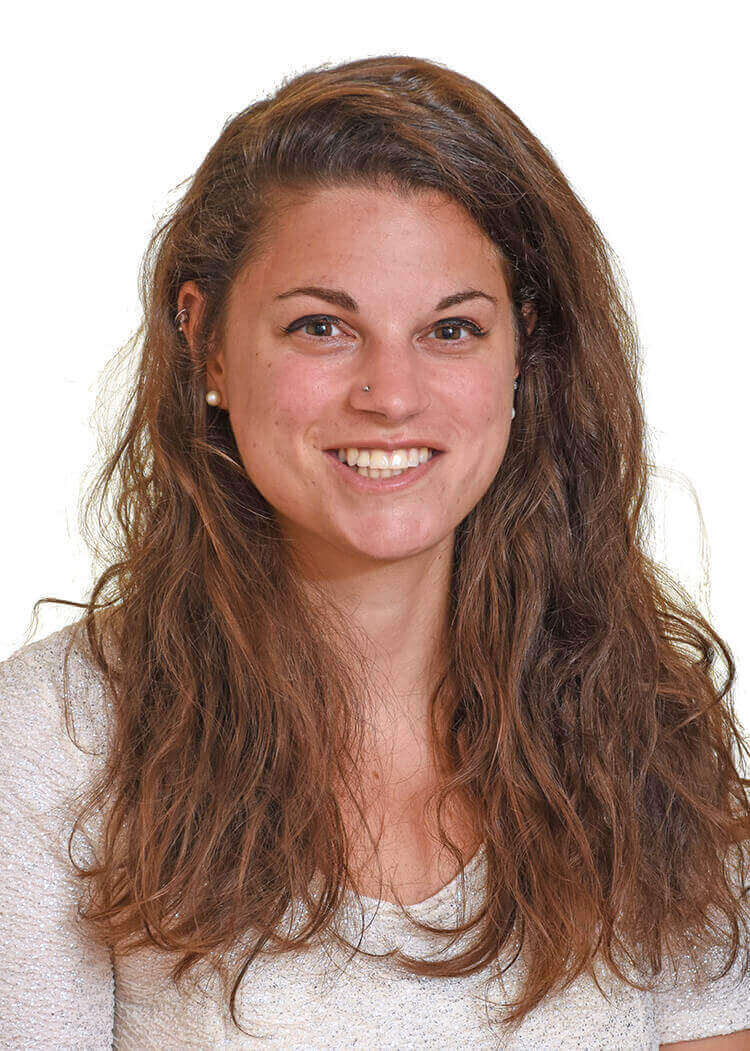 Medically Reviewed By

Elena Hill, MD, MPH

Elena Hill, MD; MPH received her MD and Masters of Public Health degrees at Tufts Medical School and completed her family medicine residency at Boston Medical Center. She is currently an attending physician at Bronxcare Health Systems in the Bronx, NY where ... Read More
Imagine what's possible on the other side of opioid use disorder.
Our science-backed approach boasts 95% of patients reporting no withdrawal symptoms at 7 days. We can help you achieve easier days and a happier future.