Sublocade costs between $0 and $1,920.50 per month.[1] Your price depends on several factors, including your health insurance (if any) and eligibility for payment assistance programs.
Sublocade is a newer, brand-name buprenorphine medication given via injection once monthly. It's more expensive than other forms of buprenorphine, such as Suboxone. However, insurance can cover much of this cost. If you don't have insurance or qualify for assistance programs, Sublocade could be cost-prohibitive.
| | | | | |
| --- | --- | --- | --- | --- |
| | No insurance | Commercial insurance | Medicaid | Medicare |
| Out-of-pocket cost | $1,920.50 | $243 | $3 | $82 |
| Cost per month | $1,920.50 | $0.01 to $1,822 | $1 to $4 | $0.01 to $423 |
Source[1]
Key Facts About the Cost of Sublocade
Sublocade's manufacturer lists each dose of the drug at $1,920.50, and you must use it monthly.[1] People with insurance rarely pay this much, but those without insurance could be asked to cover the entire cost.
People with insurance pay anywhere from $0.01 to $1,822 per month.[1]
The U.S. Food and Drug Administration approved Sublocade in 2017, making it one of the newest formulations of buprenorphine available.[2]
Who Is Sublocade Best For?
Sublocade could be ideal for people who don't want to take a daily dose of medication to treat opioid use disorder (OUD). One injection covers them all month.
Unlike Suboxone, Sublocade contains only buprenorphine. If you're sensitive to the naloxone in Suboxone, Sublocade could be a reasonable choice for your treatment.
If a patient finds it difficult to take medication daily, we may recommend Sublocade. With Sublocade, patients receive one injection each month, and they don't have to remember to take a daily medication.
What Is the Cost of Sublocade With Insurance?
The Affordable Care Act (ACA) expanded requirements for health insurance companies to cover at least part of mental health and substance misuse treatment, including life-saving medications used to manage opioid use disorder (OUD).[3] Although Sublocade is a new medication, it is covered by many insurance plans.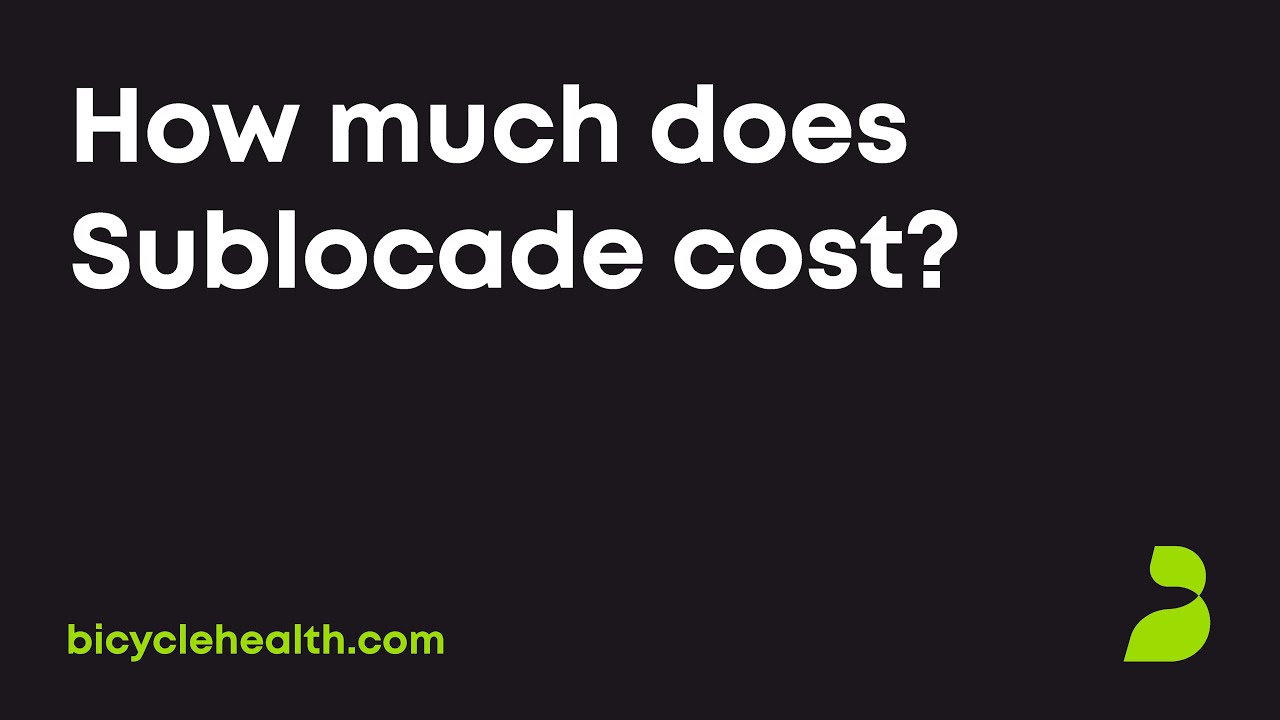 Commercial Insurance
Sublocade costs between $0.01 to $1,822 per month in commercial insurance plans. Your out-of-pocket cost is $243.
This form of health insurance is one you buy yourself or get from your employer. These plans have rules and regulations consumers must follow, but they're bound by federal laws, such as the ACA.
Many commercial insurance plans will cover Sublocade. Aetna, for example, considers this medication "medically necessary" for people who are stable in recovery after using a medication like Suboxone.[4]
The coverage of Sublocade by private/commercial insurance plans varies between plans and states. If you have commercial insurance, the best way to find out if Sublocade is covered is to call the number on your insurance card directly.
Medicaid
Sublocade costs $3 per month in Medicaid plans. Your out-of-pocket cost is $1 to $4.
Medicaid covers a large portion of people with OUD. Between 2013 and 2018, the number of buprenorphine prescriptions covered by Medicaid rose 3.7-fold.[5] But the rules can vary, as states (not the federal government) administer Medicaid programs.
If you have Medicaid, the best way to determine if Sublocade is covered is to call the number on your insurance card.
Medicare
Sublocade costs $82 per month in Medicare plans. Your out-of-pocket cost is $0.01 to $423.
Among people with OUD enrolled in fee-for-service Medicare plans, close to 20% used medications for OUD in 2020.[6] That number is rising each year.
If you have Medicare Part B, your supplemental, commercial insurance may cover all or part of your medication costs, including Sublocade.
If you have Medicare Part C, there is an out-of-pocket maximum that you will pay, depending on your plan's benefits and other expenses you have in the year.
If you have Medicare, the best way to determine if Sublocade is covered is to call the number on your insurance card directly.
What's the Cost of Sublocade Without Insurance?
Sublocade's manufacturer charges $1,920.50 for one dose of the medication.[1] If you don't have insurance, you'll have to cover this cost yourself.
You can't give Sublocade injections to yourself, so you must find a doctor to give it to you. That medical professional could charge other fees for your visit and injection too.
In 2020, almost 9% of people in the United States didn't have health insurance at any point in the year.[7] If you don't have help right now, you're not alone.
Can You Buy Sublocade at Drugstores?
You cannot buy Sublocade at drugstores. You must see a licensed professional to get your Suboxone injection.[8]
Sublocade isn't available at drugstores for the following reasons:
Ingredients: Each injection contains buprenorphine, a Schedule III drug.[9] Medications like this must be prescribed by licensed professionals, so they can't be sold over the counter.
Delivery: You can't fill a Sublocade prescription in a pharmacy and give the shot to yourself. A doctor must give the injection to you.
Licenses: Some pharmacies and drugstores include healthcare clinics with professionals who can prescribe and administer injection-based drugs like Sublocade.[10] But some clinics don't have staff members on hand with the right licenses, and others won't feel comfortable managing treatment for OUD.
In general, it's best to work with a trained OUD treatment professional during your recovery.
Are There Discounts or Coupons for Sublocade?
No. Companies like GoodRx and NeedyMeds can help you save money on medications bought through a pharmacy. Sublocade is different. You can't buy this medication via a prescription filled at a pharmacy.[8] You must get the medication from a doctor who administers it via injection during an appointment. No company offers discount coupons you can use in doctors' offices.
But you could ask your doctor for a discount if you plan to pay for your medication in cash rather than using an insurance benefit. Some providers are open to these arrangements.
Sublocade Payment Programs & Assistance
The INSUPPORT Copay Assistance Program could lower your Sublocade cost to $0 for the medication.[11] You'll be responsible for other costs, including those associated with your doctor's time and the injection. But this program could save you a lot of money.
To use this program, you must meet the following eligibility criteria:[11]
You have private (not governmental) insurance that covers some portion of your medication's cost and doesn't ban coupons or copay assistance.
You must be between 18 and 65 years.
You must be a resident of the United States and living in a place where copay assistance isn't prohibited.
To enroll in the program, visit this website.
How to Find Sublocade Doctors Near Me
Sublocade is an injection-only medication. You must find a doctor willing to prescribe it and administer the shot. Sometimes, that's not easy.
If your doctor isn't comfortable administering Sublocade, use this tool from the drug's manufacturer. Enter your ZIP code and the distance you're willing to drive, and you'll get a list of doctors, nurse practitioners and physician assistants who can help.
Everyone on that manufacturer's site has agreed to be there. You won't bother people by asking them to deliver the medication. They're expecting patients to contact them for MAT care.
Opioid use disorders can be deadly. If you think Sublocade is the right solution for you, find a doctor who is willing to work with you. The experience can be life-changing.
Explore Bicycle Health's Online Treatment Options
Using Sublocade can be expensive, and your treatment requires visiting your doctor every month for an injection. Bicycle Health offers a much more convenient way to treat your OUD.
Bicycle Health uses telemedicine to connect you with a trained, experienced and talented treatment team. Conduct your visit online, get a same-day prescription and pick up your Suboxone at a pharmacy near you.
Convenience is key when comparing Suboxone and Sublocade. You can use Suboxone at home rather than scheduling multiple injection appointments. And since it contains naloxone, you'll have built-in overdose protection too.
Find out how Bicycle Health works and see if it's the right option for you. We can get you started on the path to a better tomorrow today.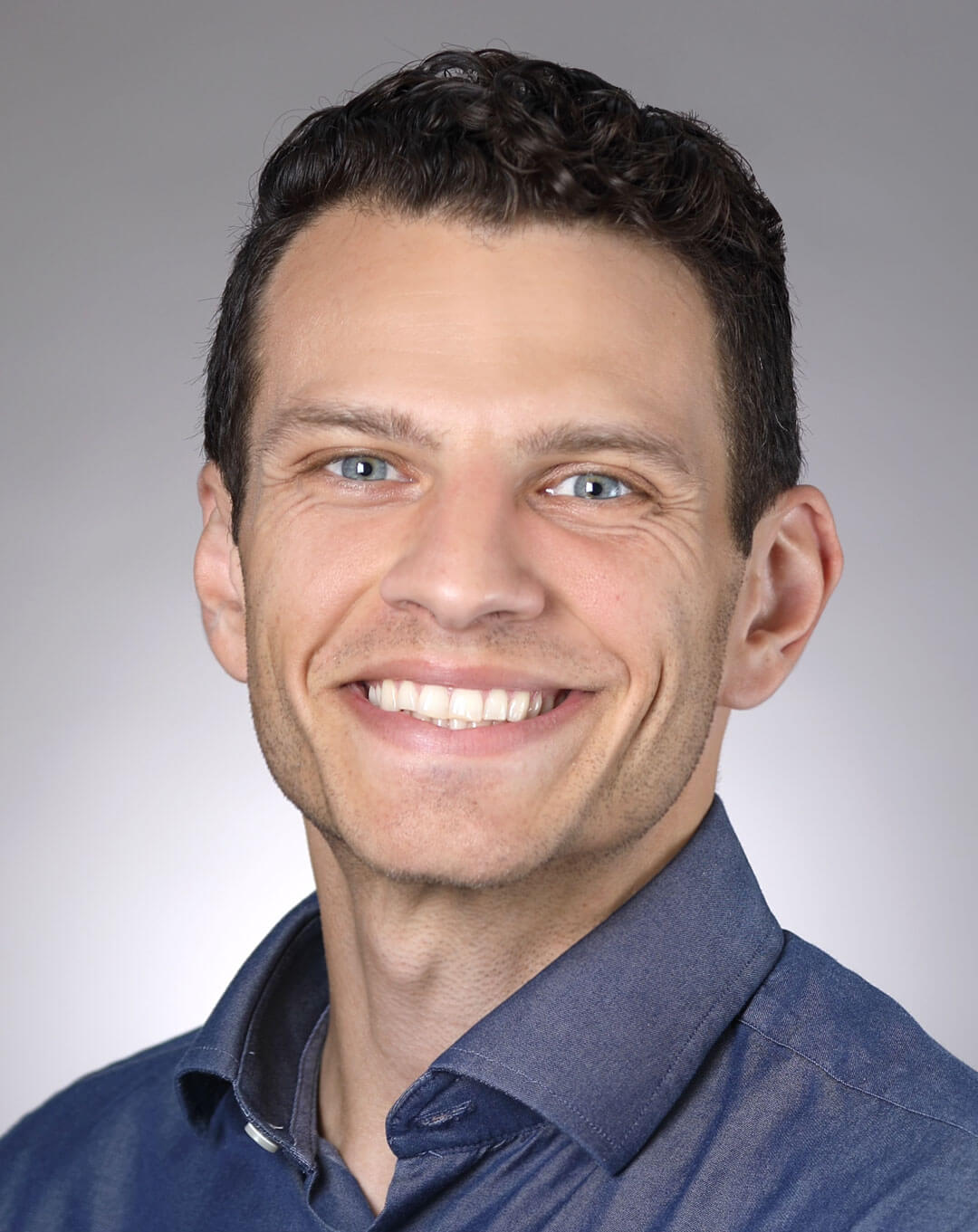 Reviewed By

Peter Manza, PhD

Peter Manza, PhD received his BA in Psychology and Biology from the University of Rochester and his PhD in Integrative Neuroscience at Stony Brook University. He is currently working as a research scientist in Washington, DC. His research focuses on the role ... Read More
Imagine what's possible on the other side of opioid use disorder.
Our science-backed approach boasts 95% of patients reporting no withdrawal symptoms at 7 days. We can help you achieve easier days and a happier future.