Opioid outpatient treatment typically involves Medication for Addiction Treatment (MAT), which combines the use of medication with behavioral therapies that will vary depending on the needs and goals of the patient.
MAT prioritizes the use of certain medications, such as buprenorphine, naltrexone, or methadone, to reduce cravings and withdrawal symptoms, while behavioral therapy aims to address the underlying psychological and social factors that contribute to a person's drug use.
The goal of opioid outpatient treatment is to help the individual achieve and maintain long-term recovery from opioid use disorder (OUD). It is usually done in an outpatient setting, which means the patient does not reside in the treatment center and can continue with their daily life while receiving treatment.
About 75% of overdose deaths in 2020 involved an opioid substance (either prescription opioids, heroin, or a synthetic opioid like fentanyl). [1] With the rising rates of OUD, outpatient treatments are growing in number to help address this crisis.
How Does Outpatient Treatment Work for Opioid Use Disorder?
Effective outpatient treatment programs for opioid use disorder offer patients a combination of medication and therapy. The specific components of treatment may vary depending on the person's wants and needs, and they will also be influenced by the treatment center's approach.
Medication
The most common medications used in Medication for Addiction Treatment programs include methadone, buprenorphine and naltrexone, though some other medications may be used to address specific symptoms that occur during detox.[2] Suboxone, which is a combination of buprenorphine and naltrexone, is often considered the gold standard in treatment for opioid use disorder in the outpatient setting.
These medications can stabilize the person in recovery, making it easier for them to engage in therapy and other activities related to recovery and rebuilding their lives.
Behavioral Therapy
Behavioral therapy is an essential component of opioid outpatient treatment. It aims to address the underlying psychological and social factors that may have contributed to the development of the opioid use disorder. It can help individuals identify and change negative patterns of behavior, develop coping strategies and improve their overall quality of life.
The most common behavioral therapies used in opioid treatment are as follows:
Peer support groups: Peer support groups come in a variety of forms. Sometimes these groups are modeled after 12-step programs such as Narcotics Anonymous.[6] Other times, they are run by individual facilities. They may be led by peers or by health care professionals.
Frequency & Duration of Treatment
The frequency and duration of treatment will vary depending on the individual's needs and the treatment center's protocols. Some individuals may attend therapy sessions several times per week for several months, while others may attend less frequently for a longer period of time.
In some programs, there is a clear progression that starts with up to five days of therapeutic intervention per week, usually for multiple hours per day. Then, the number of hours and days required drop slowly over time as the person becomes more stable.
The specifics of treatment are not only based on the medication and therapy but also on the follow-up and monitoring of the patient's progress in terms of their physical and mental health and their adherence to the treatment plan. Not everyone progresses in recovery at the same rate, and recovery is not always a linear process.
Some people stay on medication for a few months and then slowly wean off, but continue to attend therapy for life. Others stay on MAT for life but only attend the occasional therapy or support group after their first few months in treatment. Everyone is different, and there is no right or wrong way to go through recovery.
What Is the Process of Opioid Addiction Treatment in an Outpatient Setting?
The process of OUD treatment in an outpatient setting typically involves several steps that may be modified or repeated per the patient's needs, according to the Substance Abuse and Mental Health Service Administration.[7]
These steps include the following:
Symptom presentation: Usually, signs of drug use or misuse, like health changes, extreme social changes, and/or overdose, predate entrance into outpatient treatment.
Assessment: The first step is a comprehensive assessment. This will typically include a medical examination, a psychological evaluation and a review of the individual's opioid use history. The assessment will help the treatment team determine the most appropriate course of action and develop an individualized treatment plan.
Medication for Addiction Treatment (MAT): Medications like methadone, buprenorphine, naltrexone or Suboxone may be prescribed to help the individual better manage cravings and withdrawal symptoms. Use of medication may last a few weeks, a few months or a lifetime depending on the individual.
Behavioral therapy: Behavioral therapy is an essential component of opioid outpatient treatment, in conjunction with medication. The patient will work with a therapist in a private and/ or group setting to identify and change negative patterns of behavior, develop coping strategies and improve their overall quality of life.
Specialized treatment: If a unique circumstance exists, such as a co-occurring mental health disorder or a physical ailment like chronic pain, specialized treatment for that issue is recommended.
Family interview: If family members play a positive role in the person's life, they may be included in various aspects of the treatment process. For example, they may contribute to the opening assessment and provide relevant information, or they may come in periodically for therapy sessions to support their loved one in working through underlying issues and developing a foundation for a new, healthier relationship at home.
Follow-up and monitoring: Regularly monitoring and evaluation throughout the treatment process is essential to track progress and make any necessary adjustments to the treatment plan.
Aftercare: After the completion of the treatment, the individual will be provided with resources and support to help them maintain their recovery and prevent relapse. This may include ongoing therapy, support groups and medication management.
It's important to note that the process of OUD treatment in an outpatient setting may vary depending on the individual's goals for recovery, their physical and mental health, the severity of their use of opioids and other substances, and the philosophy of the treatment center. In all cases, the treatment plan should be flexible and adaptable, allowing for change as they progress over time.
What Are the Benefits of Outpatient Opioid Treatment?
OUD caused the deaths of more than 48,000 people in the U.S. alone in 2020.[8] With the increased prevalence of highly potent synthetic opioids like fentanyl in street drugs, it is more important than ever to ensure that treatment for opioid use disorders is easily accessible. For most people, that means outpatient treatment.
When someone who struggles with the use of illicit substances, like heroin, prescription opioids and synthetic opioids, opioid outpatient treatment can provide a slew of benefits, including these:
Tools to be able to reduce or stop their use of all opioid drugs and other illicit substances
Clarity to accept and commit to treatment for both their mental and physical health
Ability to improve overall quality of life
Avoidance of adverse health outcomes or even death due to overdose or injury
The benefits of outpatient opioid treatment do not stop with the individual who is in crisis and their family. Outpatient addiction treatment also benefits the community at large as well as the local and national economy, reducing the burden on the healthcare system, law enforcement, and the courts, and improving productivity in the workplace.
Things to Consider When Choosing an Outpatient Opioid Treatment Program
When choosing an outpatient opioid treatment program, there are several things to consider, such as these:
Accreditation: Check the credentials of any treatment program you choose, seeking one that is accredited by a reputable organization, such as The Joint Commission or the Commission on Accreditation of Rehabilitation Facilities (CARF).
MAT: Make sure the treatment center offers MAT, as it is considered the gold standard of care for opioid use disorder.
Behavioral therapy: Look for therapeutic treatment that will support personal growth in recovery, such as cognitive behavioral therapy (CBT), motivational interviewing (MI) and contingency management.
Staff qualifications: Make sure the treatment center has a qualified and experienced staff, including physicians, nurses and therapists.
Aftercare: Confirm that there is support or access to support all along the path to the recovery, from intake to months after the most intensive part of treatment is over.
Location and accessibility: Consider the location of the treatment center and whether it is easily accessible for you or your loved one. If you want family involved in your treatment and recovery process, ensure they can get to the treatment facility easily.
Insurance coverage: Check with your insurance provider to see if the treatment center is covered by your plan or if there are significant out-of-pocket costs to be considered.
Reviews and testimonials: Check online reviews and testimonials, or ask for references from the treatment center to get an idea of the quality of care provided.
Customized treatment plans: Look for a treatment center that offers personalized treatment plans that are tailored to the individual's needs and goals.
Length of treatment: Consider the length of treatment, as well as the frequency of therapy sessions, and whether it is suitable for your schedule and lifestyle. Studies show that longer durations of treatment are highly associated with better long-term outcomes and fewer instances of relapse.
Ultimately, the most important factor when choosing an outpatient opioid treatment program is that it should feel like a good fit, providing a level of confidence in the program and a sense of comfort that supports your recovery goals.
If you'd like to learn more about our telemedicine outpatient addiction treatment program, contact us here at Bicycle Health.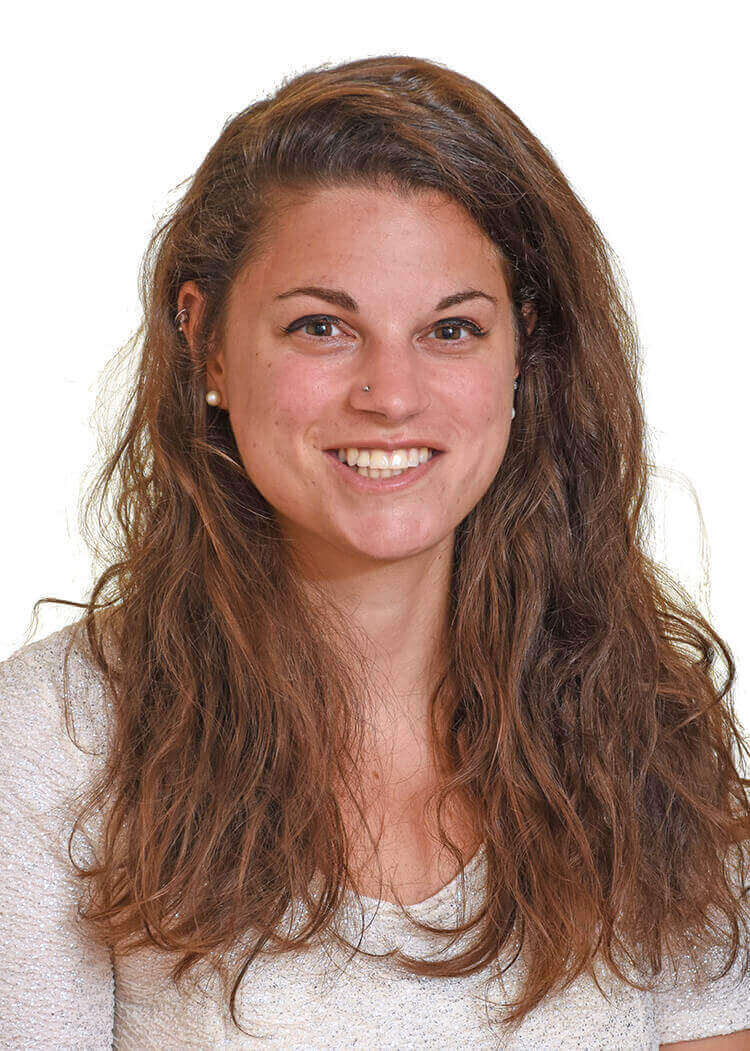 Medically Reviewed By

Elena Hill, MD, MPH

Elena Hill, MD; MPH received her MD and Masters of Public Health degrees at Tufts Medical School and completed her family medicine residency at Boston Medical Center. She is currently an attending physician at Bronxcare Health Systems in the Bronx, NY where ... Read More
Imagine what's possible on the other side of opioid use disorder.
Our science-backed approach boasts 95% of patients reporting no withdrawal symptoms at 7 days. We can help you achieve easier days and a happier future.