As many as 7% of women reported using prescription opioid pain relievers during pregnancy in 2019 — an increase of 131% from 2010 — with one out of every five reporting misuse of these medications.[1]
Opioid medications are a potent class of painkillers that have many negative effects, both on the mother and the unborn baby.
Misuse of opioid drugs also increases the risk for developing an opioid use disorder (OUD). Rates of OUD in pregnant women quadrupled from 1999 to 2014, climbing from 1.5 cases per hospital birth to 6.5 cases per hospital birth.[2]
OUD can be safely treated with medication assisted therapy (MAT) during pregnancy to improve the health and safety of both mother and baby.
Opioid Use During Pregnancy
‍Women may use opioids during pregnancy for a variety of reasons, ranging from legitimate prescriptions for pain to misusing prescription painkillers or using illicit opioids like heroin.
All opioids can have an impact on the pregnancy, mother, and unborn baby. Medication misuse during pregnancy comes with risks.
In 2017-28, between 14% and 22% of women filled a prescription for an opioid during pregnancy. 7% of women reported using prescription opioids while pregnant.[3] Almost a quarter of women reporting prescription opioid use during pregnancy report misuse (using the opioid for something other than pain or receiving it from a source other than a healthcare provider). Nearly a third of women misusing prescription opioids during pregnancy did so in an attempt to cut down or stop using opioid drugs.[3]
According to SAMHSA, Opioid misuse in pregnant women is most common in younger pregnant women between the ages of 15 and 17, followed by those between the ages of 18 and 25, and least common in those 26 and older.[4] It is also more common in women living below the federal poverty line.
Opioids are a class of highly addictive drugs that change the way the brain processes rewards and regulates emotions. Once physical dependence on opioids develops, they can be very difficult to discontinue.

Risk Factors
‍Opioid use, particularly misuse, during pregnancy increases potential adverse outcomes to the pregnant women, the unborn child, and the baby upon birth.
OUD elevates the risk for pregnancy-related death in the mother and has been associated with increased risk of cardiac arrest, renal failure, blood transfusion, and caesarian delivery.[5] OUD raises the potential for an unintentional opioid overdose and even death.
Additional risks of opioid use during pregnancy can include:

Preterm birth
Still birth
Birth defects
Poor fetal growth
Development of neonatal abstinence syndrome (NAS)
Fetal convulsions
Fetal death
Increased risk of maternal infection
Inadequate prenatal care
Malnutrition in the mother
Dangers related to drug-seeking behaviors, which can include criminal charges or violence
Health Outcomes From Untreated Opioid Use During Pregnancy
‍Health Outcomes For Mothers
Untreated OUD during pregnancy can create real risks for both mothers and fetuses. Pregnant women are at a higher risk for being the victim of violence or crime, being involved in crime and incarcerated, and having a fatal overdose when OUD goes untreated. High-risk behaviors can be a side effect of untreated OUD.
Birth Outcomes in Babies Exposed to Opioids In-Utero
There are more risks for the baby when OUD is not treated during pregnancy, particularly NAS:
Neonatal Abstinence Syndrome (NAS)
As many as 8 out of every 1,000 hospital births involve a baby born with NAS. This equates to a baby being born with NAS every 15 minutes in the United States based on 2014 data.[13]
NAS is a condition that happens when a baby is born dependent on opioids that were used during pregnancy and is suffering withdrawal from pre-birth exposure. Signs usually start within 72 hours after birth and can include the following:
Irritability
Sleep issues
Tremors
Sweating
Vomiting
Dehydration
Loose stools
Hyperactive reflexes
Seizures
Poor feeding and sucking
Yawning
Stuffy nose or sneezing
The severity of the symptoms will depend on the amount and type of opioid drug used, the duration of use, and when the last use was.‍
Long-Term Development Outcomes of Babies with NAS
‍Research is limited on the potential for developmental outcomes for babies exposed to opioids during pregnancy. Long-term effects of NAS are unclear; however, research indicates that these children can be at a higher risk for developmental delays and speech and language impairments compared to children not born with NAS.[14]
Treatment for Opioid Use Disorder
‍Opioid use disorder often involves physical dependence and withdrawal symptoms and cravings when the drug is discontinued.
Treatment for OUD in pregnant women is largely the same as it is for non pregnant women. The two most common forms of MAT – buprenorphine, and Methadone, are both safe to use in pregnancy.[6]
Before Pregnancy
Treatment for OUD before a woman is pregnant will often involve the use of both medications and behavioral treatment methods. Group and individual therapies will usually include behavioral therapies and counseling sessions to identify triggers for use and develop coping mechanisms for stressors.
Treatment programs can be offered either on an outpatient or inpatient basis, depending on the level of care needed.
During Pregnancy
The first-line treatments for pregnant women with OUD are the same as those for non-pregnant patients: Buprenorphine (Suboxone) or Methadone.[7] MAT is often combined with behavioral therapies and strategies during treatment.
Specialized treatment programs for pregnant women should include screening and treatment for any co-occurring disorders, comprehensive prenatal care, and supportive care. Treatment programs can be inpatient or outpatient with varying levels of structure. In addition, many women with OUD during pregnancy might benefit from a referral to a high risk obstetrician (often called a maternal fetal medicine specialist, or MFM) during pregnancy if such a clinician is available.
After Pregnancy
Post-partum can be a difficult time for any new mother, but particularly a mother who also has an OUD. MAT can continue after birth for as long as necessary. Delivering and caring for a newborn can bring about a huge range of stressors, so MAT should be continued to help support a mother and prevent relapse during what can be a time of transition and stress. Mothers with OUD should also be screened just like any new mother for signs of post partum depression.
After pregnancy, MAT dosage may need to be adjusted. Moms should continue seeing a healthcare provider – either an obstetrician, addiction specialist, or perhaps both, after delivery. MAT can safely be continued for as long as needed, even indefinitely.
Support systems and groups can help with adjusting to life with a newborn and managing OUD postpartum as well. Reach out to your doctor for resources!
Evidence-Based MAT
‍Since 1970, methadone has been the standard treatment for OUD in pregnant women.[8] Buprenorphine has since been studied and shown to be equally effective and likely equally as safe as Methadone in pregnancy. Nowadays, women have a choice between either Methadone or Suboxone during pregnancy. The choice depends on patient preference, lifestyle factors, availability of treatment, etc.
Methadone is a long-acting opioid agonist medication that is dispensed in specialized clinics for the treatment of OUD. Methadone is considered a safe and effective treatment for pregnant women with OUD. MAT is safer than experiencing withdrawal symptoms related to stopping opioid use suddenly while pregnant.[9] Women who are on Methadone prior to pregnancy can safely continue it during pregnancy. Women who are interested in starting Methadone during a new pregnancy can also safely do so.
Methadone use during pregnancy can cause some symptoms of neonatal abstinence syndrome (NAS) in the baby after birth, but these risks are generally short term and are thought to largely be outweighed by the benefits of MAT during pregnancy.
Buprenorphine is the other methadone. Overall, Suboxone is less likely to produce NAS (Neonatal Abstinence Syndrome)) and, if it does, symptoms tend to be less severe than in infants with moms methadone.[10]
Buprenorphine can be prescribed by a health care provider and picked up at a local pharmacy and does not require going to a specialized clinic to obtain the way that Methadone does. This can make it more accessible. It is even available through telemedicine in certain States, giving more people access to this treatment.
Buprenorphine is a partial long-acting opioid agonist, which means that it binds to the same opioid receptors in the brain that full agonists do, but it does not activate them fully to produce an opioid "high." This medication can serve to keep cravings and withdrawal symptoms to a minimum.
‍Buprenorphine is safe to use during pregnancy and breastfeeding. It is considered one of the standards of care for OUD in pregnant women.[11]
Suboxone, especially when combined with prenatal care, counseling, and behavioral therapies is an effective and safe treatment for OUD during pregnancy.[12] ‍
Resources for Treatment for Pregnant Women
FindTreatment.gov: This resource provides assistance finding local treatment providers.[15]
Buprenorphine Practitioner Locator: SAMHSA offers help finding a provider of buprenorphine.[16]
MotherToBaby: This is a free and confidential service that offers chat options and educational resources.[17]‍
Local resources: State organizations and community programs often have treatment programs geared toward pregnant women.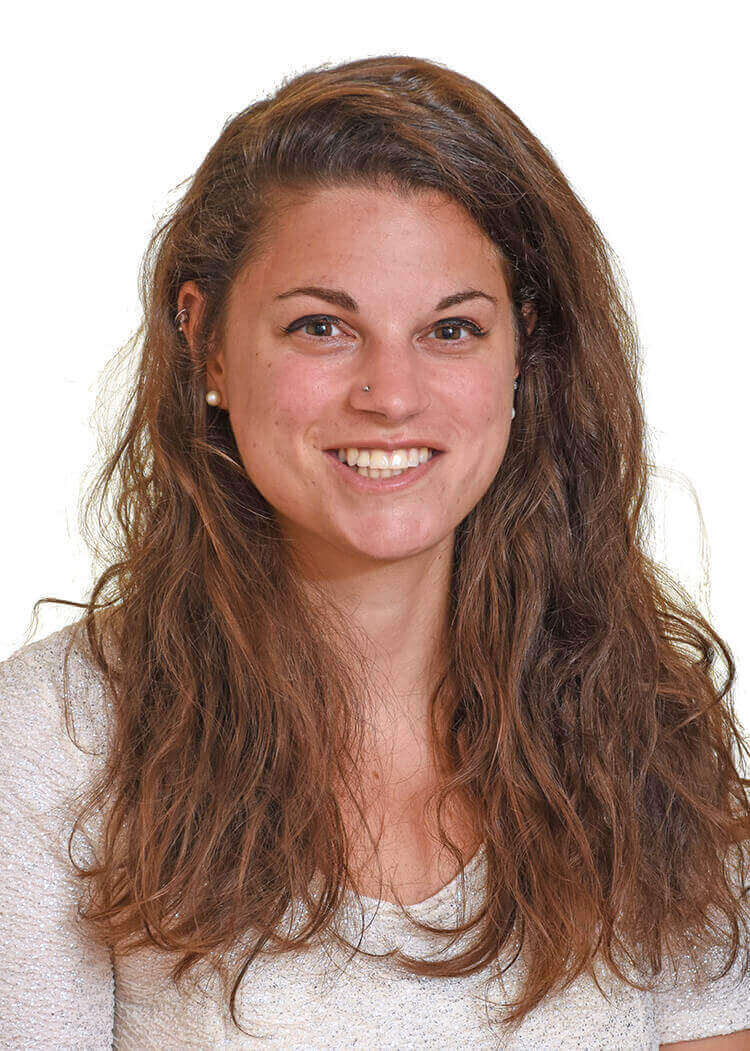 By

Elena Hill, MD, MPH

Elena Hill, MD; MPH received her MD and Masters of Public Health degrees at Tufts Medical School and completed her family medicine residency at Boston Medical Center. She is currently an attending physician at Bronxcare Health Systems in the Bronx, NY where ... Read More
Imagine what's possible on the other side of opioid use disorder.
Our science-backed approach boasts 95% of patients reporting no withdrawal symptoms at 7 days. We can help you achieve easier days and a happier future.