For many young people, college provides the first real taste of freedom. With no parents to supervise, students can try on new personalities, test the boundaries, and defy expectations. For many college students, drug and alcohol experimentation is part of this.
For decades, researchers have looked for effective programs to curb drug and alcohol misuse among college students. While treatment is always available, prevention works even better.
Parents who stay involved in their college student's life and who offer supervision and guidance have the best chances of raising a child without a substance misuse issue.
How Many College Students Use Substances?
Movies like Animal House make drug and alcohol use seem ubiquitous on college campuses. The truth is a little more complex, but the fact remains that far too many students use substances while attending college.
Alcohol Misuse
In a study of almost 950 students followed throughout their college years, about half met criteria for a substance use disorder (SUD) at least once, with alcohol being the most commonly misused substance. [1]
More than 60% of full-time college students have consumed alcohol at least once, and almost 40% have engaged in binge drinking within the month prior.[1]
Stimulant Misuse
Students may also take other substances, including stimulants. Some believe drugs like Ritalin will make them smarter and more focused, allowing them to do better in their courses. More than half of college students prescribed ADHD stimulant medication have been asked to sell, trade, or give away their prescription.[2]
Marijuana Misuse
As more states legalize marijuana for medicinal or recreational purposes, college students start to experiment. In 2021, marijuana use among people ages 19 to 30 increased significantly when compared to studies conducted 5 or 10 years ago.[3]
Some students start taking marijuana in high school, and they bring the habit with them to college. Others are introduced to marijuana for the first time when they enroll.
Prescription Painkiller Misuse
College campuses are also part of the opioid epidemic. Opioids – both pills and powder/injectable forms – are also commonly misused among college students.
Why Is Substance Use So Harmful for College Students?
Illicit substances change brain chemistry both short term and long term. While college students may feel like "adults", we know that the brains of late teens and early twenties individuals are still developing and are still vulnerable to the long term effects of drug use.
Drug use can also have a deep impact on a student's performance. Those who regularly misuse substances may have the following:[1]
Lower GPAs
Fewer hours left to study
Poor attendance records
A higher risk of leaving college
A higher risk of unemployment after graduation
Students can face legal consequences for drug misuse. Underage students caught drinking can be charged, as can students caught in possession of illicit drugs like painkillers and stimulants.
A conviction for a drug offense could make students ineligible for graduation and can cause major barriers to employment after college. [5]
Prevention Strategies for Drug & Alcohol Misuse
The best treatment for SUD is preventing it from developing in the first place. Here are some strategies used to help prevent SUD in students on college campuses:
1. Motivational Interviewing
Young people often struggle to link actions to consequences. When they want to do something right now, they may not understand the implications later on. Motivational interviewing (MI) makes the connection clear.
MI involves asking the student to describe a goal (such as graduating) and then describing how substance misuse makes this less likely (such as a failing grade).
Doctors hold MI sessions for substance misuse, but researchers say parent-based conversations are also helpful.[6]
Parents can also use these techniques to continue open and honest discussion about substance use with their children.
2. Secure Campuses
Ease of access is a major contributor to college drug misuse.[7] Colleges have used the following strategies to minimize substance use on campus:
Sober dorms: All students, of any age, are restricted from drug and alcohol use while on the grounds.
Sober events: All parties are registered, and organizers agree to ban all drugs and alcohol.
Penalties: Fraternities and other groups regularly breaking the rules aren't allowed to function on campus.
Zoning: Bars and other facilities serving alcohol aren't allowed on campus, and some schools work to keep the spaces around the college free of alcohol too.
3. Student Education
Some colleges and universities hold mandatory substance misuse training courses for incoming students. Here, instructors talk about substance use on campus and the risks. This can help to prepare students to exposure to new substances and how to navigate use carefully and safely while on campus.
Resources for College Students
If you or your child is experiencing concerns with substance use, these are a few resources specifically for college students:
Association of Recovery in Higher Education (ARHE): This organization connects collegiate recovery programs and collegiate recovery communities. If you've been searching for a sober campus or a place that supports your recovery, ARHE could be remarkably helpful. Find out more.
College Drinking Prevention: This government-funded website contains statistics, videos, and features to teach students about the harms of alcohol. Students who want to educate their communities, including roommates, may find plenty of information here. Find out more.
Campus Drug Prevention: This government-funded website contains plenty of resources for students hoping to avoid drug use while in college. If you're wondering what makes drugs dangerous or how they work, you can get good answers here. Find out more.
If you're a college student struggling with a SUD, contact your student health center on campus. Most colleges and universities have a health center staffed by doctors and nurses. They can assess your risks and help you figure out what to do next.
You could also tap into counseling resources at school to help you curb drug use before it grows too significant to manage. Most colleges and universities offer counselors free of cost.
Your parents may also be a good resource. As hard as it might seem to tell your parents that you're using drugs or alcohol, they can't help if they don't know. Reach out to them for support.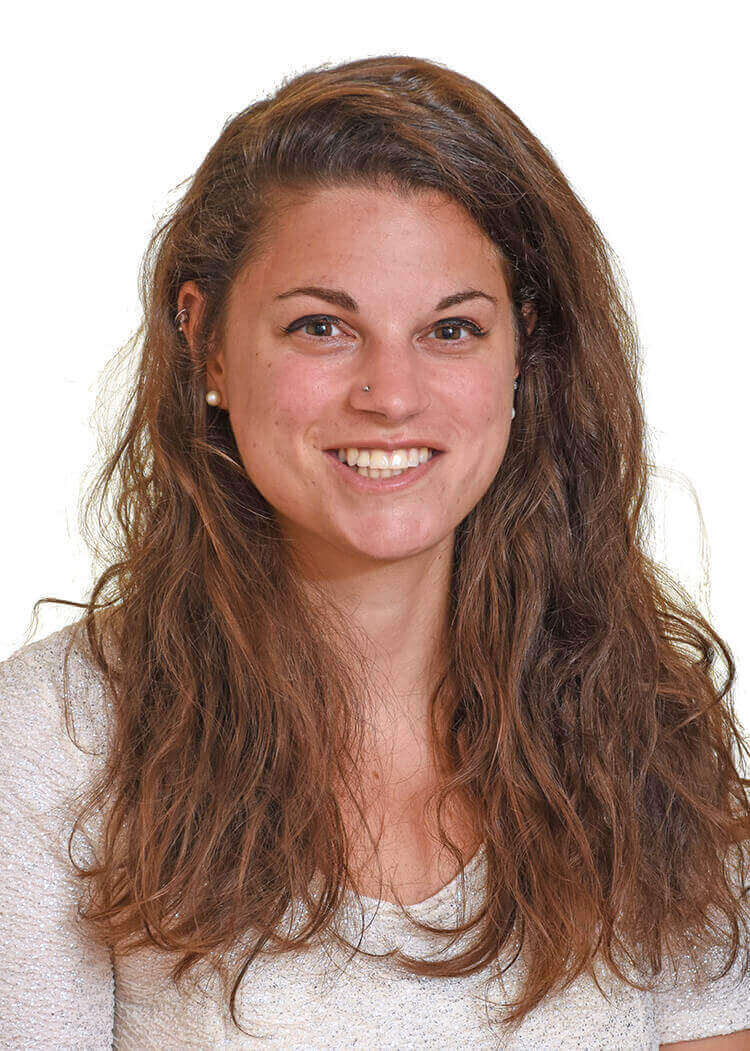 Medically Reviewed By

Elena Hill, MD, MPH

Elena Hill, MD; MPH received her MD and Masters of Public Health degrees at Tufts Medical School and completed her family medicine residency at Boston Medical Center. She is currently an attending physician at Bronxcare Health Systems in the Bronx, NY where ... Read More
Imagine what's possible on the other side of opioid use disorder.
Our science-backed approach boasts 95% of patients reporting no withdrawal symptoms at 7 days. We can help you achieve easier days and a happier future.